Selling a house or selling property is certainly a big decision. When you want to liquidate the assets such as a house, for meeting a financial goal or coming out of a financial crunch or to upgrade the house, you think of selling the current asset. Some may be lucky enough to have additional property without losing the ownership of the current one, but those who do not fall into this category of falling on another investment, may need to take this decision of selling the home.
Taking help for home selling process is necessary if you are doing it for the first time and have no certain idea about the technicalities involved. So, here is a quick refresher course on where to start and how to carry out the home selling process.
It is better to divide the whole selling process into a definite timeline. Patience and persistence is the keyword. And, since the process is a bit longer one, you may find patience dwindling away. Therefore, keeping a grip is essential.
Three to four months before listing the property
The starting point is assessing the need to sell the house. Why you need to go for home selling and how urgent is it for you. Whether you are putting the property for sale to smooth out the relocation process or to come out of a financial crunch, the home selling and selling property process can fetch you fair price if you keep the facts to yourself and not show urgency in striking the deal. So, start preparing for selling process three to four months in advance. Find out by when you need money, the time required to collect all related documents such as mortgage paper, title chain, survey report, insurance documents, title documents, other loan documents, etc. and start assembling and making a folder of all these essential documents to enable selling your home fast.
Two months before listing the property
While the document collection process is being carried out in full swing, you can analyze the condition of the house. It is often observed that a well-maintained property is easy to get buyers as well as sell at a good price. So, if there are major issues with the construction or something poses hurdle to a comfortable living say a water leakage, faulty windows, light repairs etc., then it is better to fix it before listing the property for sale.
The problems may be cosmetic where repairing of windows, painting of walls, maintenance of garden etc. are all that is required; or, these may be functional too. For example, plumbing issues, insulating issues, roofing, attic restoration, etc. are major problems and make your property not so desirable in the real estate market. A potential buyer loves a ready to move in property and does not find surprising expenses quite welcoming. Thus, to be prepared for home selling, get the necessary repairs done. Selling property is an art, and needs to be done keeping an eye on all matters of the house.
 A month before listing the property
Researching on real estate market trends and property markets should not be done too sooner nor should it be done right at the time of selling. Knowing the property rates one month in advance can help you find suitable buyers and market your property in relevant circles. What research is to be carried out? Well, here are some essential pointers:
Keep an eye on the recent property deals in your neighbourhood and vicinity, check the prices of properties similar as yours and find out the best price received by the sellers.
You can also appoint professional evaluators, especially when you may require and looking for any flats for sale purpose. A fair idea about the property value can help you negotiate better. Home pricing tools are also a nice way of arriving at the true property value.
To arrive on more authentic results, have an in-person appraisal done by a certified appraiser who is well-versed with the location and neighbourhood of the property. To sell property online, you need to be very elaborate about the unique features of the house such as fireplace, parking lot etc. and the current condition, that is, repairing needs etc. should be conveyed honestly too.
Also, make an account of selling expenses. The property selling expenses comprise of legal fees, marketing fees, listing fee when property is listed online, and transfer of title expenses levied by the municipality.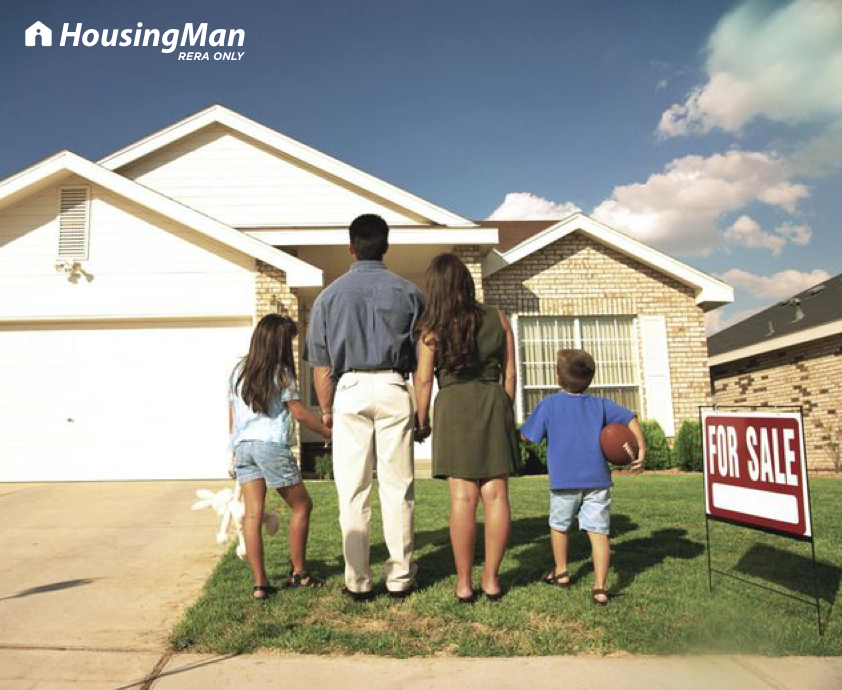 When you are, all set to sell
When you are prepared enough to sell, you can start the staging process. De-cluttering the house is the first step of staging homes for sale. You can move further to accessorizing the house with paintings, window solutions etc. to help you in selling property. And, then stage the property for creating a welcoming feel for the buyer. All these stages don't make it mandatory and a hard and fast rule to oblige, but are useful in winning buyers sooner.
It is good to go online in addition to using other listing solutions like placing information about the property in newspapers, etc. There are online sites like HousingMan where you can list out all your property details, and place your property listings in a simple and easy way, this property listing can help you by generating interest amongst prospective buyers. To accomplish this effectively, you must make a compiled collection of all pictures of the property from all possible angles so it can bring out proper views of the property, list out a pricing documentation and other essential measurements to put on display.
Start the actual process by negotiating and accepting the offer
You must know the buyer better by checking the identification details etc. You can also check the educational qualifications, work done before etc., to establish better rapport and understand the prospective buyer. Then, put the asking price across and get the final decision from the prospective buyer. If you arrive on consensus with the buyer, quote the token money to seal the deal.
Preparing the paperwork for transfer of title
 You will be required to handle as well as produce several documents to the municipal authorities for transfer of process. Meanwhile, you should start preparing for moving to another place too. You should be prepared with documents such as:
Built permit and appraiser report
Property records for property insurer, if applicable
Chain of title, if demanded
Insurance documents
Lien and mortgage papers, when applicable
You can take help of legal expert or lawyer to take care of documentation needs. Once all the documents are in place, you will be required to visit the property registrar's office, where you will sign the sale deed in the presence of witness. Buyer may produce the cheque then and there itself or at place of the choice of both the parties in the witness's presence.
So, this is the complete process of selling a house. Awareness and keeping eyes and ears open are critically essential to ensure that you get your due and that there is no legal complication left unattended.
If you plan on selling property, what needs to be determined after keeping all other crucial factors and indicators in mind is the need and urgency. The real estate market should be studied, and all property related documents should be ready at any given point of time, along with this, it is also crucial to have a back-up to fall onto. Which includes another resident to shift in to. This should be planned ahead of selling your home, so you are sure of what's coming ahead.