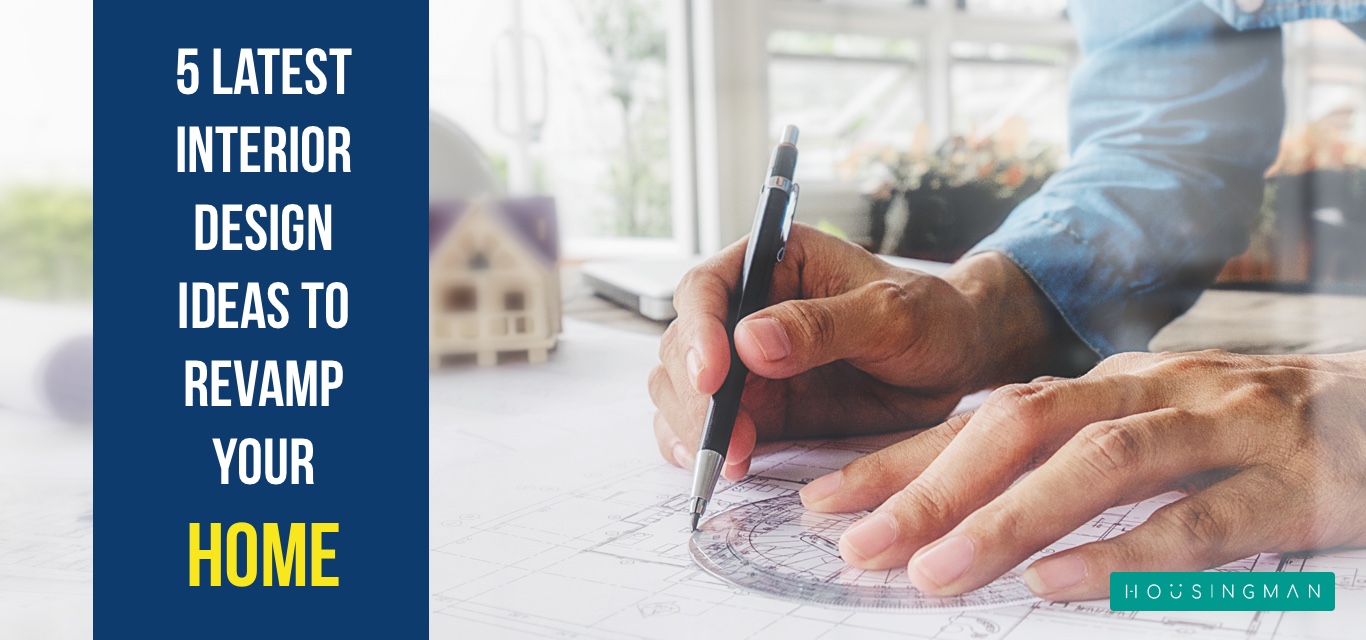 There is a tendency among homebuyers to fall for an old home. The reason is quite simple, the less funding required. But many times, using the latest interior design ideas can make a constant renovation to the homes. Interior design styles can not just protect the home, but also makes it quite appealing in looks and odor. In this post, let's have a glance into 5 latest interior design ideas that can restyle your home perfect.
Why do we need Home Remodeling?
There is a myth that visually attractive homes have more market value. That is why just before the home is out for sale, the final touch up part is being one. A home remodeling is essential not just to increase the value of a home, but even to add comfort and style to it. The home design revolves around so many factors and few among them are painting, the structure, outward appearance, etc. All these factors together make house design elegant and stunning.
Every home needs remodeling for:
1) Comfort matters much
Remodeling your home design gives comfort and enjoyment to a large extent. The most important aspect of revamping a home is how you want it to look like. If it doesn't meet your expectations, go for revamping or fill in new house design. You can go for the latest interior design ideas to make it appealing.
2) Enhancing the Return-On-Investment
But we cannot truly forget about the idea of getting a good return-on-investment in our homes. Revamping here means, customizing the home for the requirements of tenants if the property is for rent. Else, revamping will also increase the sale value as well. There are many creative ways to update to the latest interior design ideas.
Role of interior design ideas in Home Design
Latest interior design ideas are so attractive that every home buyer would want to try it at least once in a while. We can say that the role of interior design in home architecture is very important. Right from ruling out the darker shades from the room, to make spectacular views from the balcony interior design ideas are helpful. The true need for a stunning design is that it makes the old home look fresh and new. There are many latest interior design ideas to make the home prettier, especially the old and worn-out homes. Houses get a new look with a new house design.
5 Indian house interior design ideas
India is home to many splendid architectural marvels like Taj Mahal. No wonder Indian house interior design is always unique and elegant. Let us now check on the 'amazing 5' in the Indian style house interior design ideas. These are the characters that define Indian home styles.
1) Color palette
Colors are the first and foremost element in making a beautiful house. The palettes of color, in fact, add beauty to a house. Thus, in the latest interior design ideas, colors are important. Indian house interior design revolves around using darker shades against light backgrounds. As we keep checking on the ancient historical architectures and designs we can see this. Mostly, for Indian houses, people prefer rich, dark, deep and vibrant colors. The deep shades befitted into the pale palettes add beauty to a home. These ideas can truly help in the making of a splendid Indian home.
2) Perfect patterns
Yet another feature that describes an Indian house is the vibrant and attractive patterns. In the Indian culture of architecture and design, patterns crisscrossing the walls are common. Patterns are used in home design in all upholstery that involves textile material. Beautiful patterns in rugs, mats, and pillows can make the rooms look more appealing. For Indian house interior design ideas, normally Indian silk and cotton are chosen as the textile materials.
3) Stand-alone Decors
Decors add charm to a room. While we choose interior design for an Indian home, decors can never be neglected. The golden mirrors, antique lamps, embroidered rugs, and mats add beauty to a home. In the latest interior ideas, decor plays a big role. There are many decorative elements like the antique hanging mirrors, artworks and wall hangings that can be used in the living room. These are the essence of Indian house design ideas. Sure these latest techniques in interior design ideas can improve the homes.
4) Furniture
Furniture not only makes the room full but also add elegance to the home. Indian house interior design ideas focus on bringing a rustic appearance to the room. This is done by using wooden furniture in the room. Thus, this gives the home more look like Indian one and house interior designs with woods look pretty good. The furniture is normally carved out of teak, exotic wood like rosewood, ebony and much more. These wooden designs are made into beautiful sofas, chairs, and even tables. Wouldn't it be amazing to keep a piece of wood in your home, just to add beauty to it?
5) Floor
Now, the floor is yet another characteristic of an Indian house interior design. Choosing the right floor is important for matching with the climate here. Durable and heat resistant floors are the latest trends in flooring patterns. Normally home buyers prefer granite or marble, both of which gives a stunning look to the floors. These latest interior design ideas make a home indeed beautiful.
The outline
So far we have read about the latest interior design ideas, mostly in the Indian context. The colors, the flooring pattern, the walls, the decors – all of these can make a change. Also, Indian house design ideas are really interesting and make the home appealing. You can also read on how to make your home balcony more attractive here.