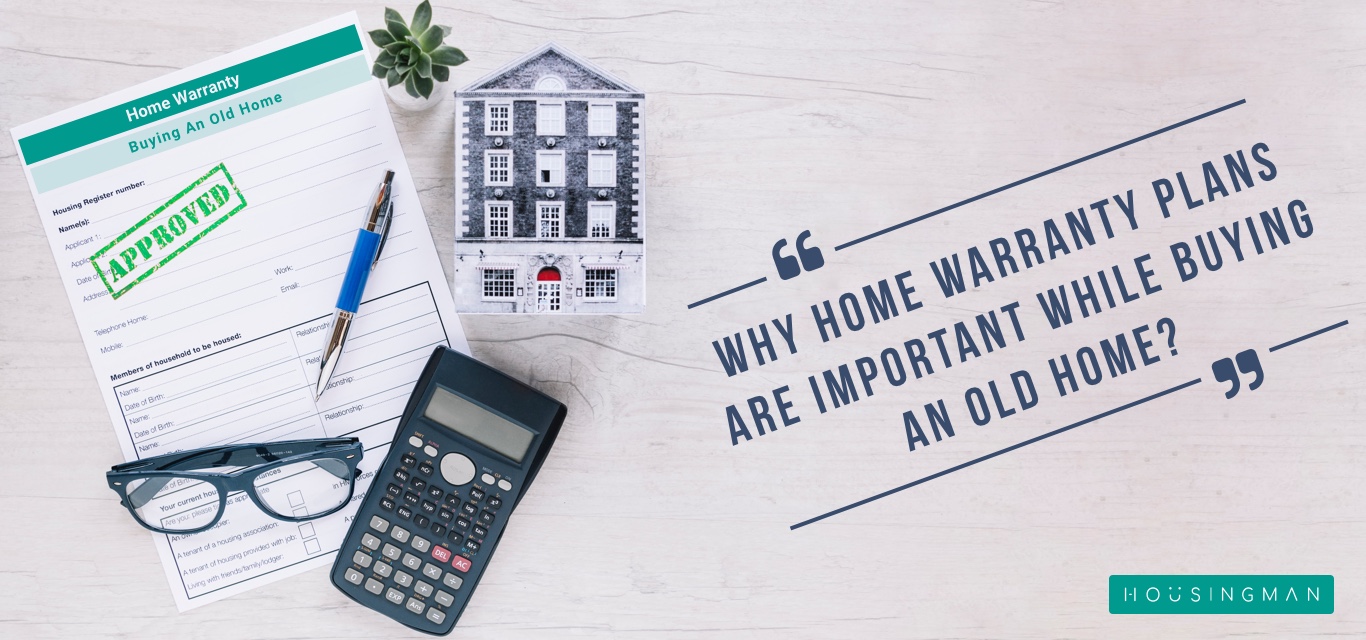 Moving into a new house is, in fact, a very tough job. It used to be the toughest decision too for the homebuyers. The saddest part is that homebuyers will have to look into so many aspects prior to the buy. Also, they face many difficulties with the appliance and its services during the initial stage. After all, who hasn't had an unexpected breakdown of the crucial appliances in high times? This is where we actually need home warranty plans.
Homebuying is indeed a headache for the homebuyers. Home warranty plans are a safe haven for homebuyers. It comes with multiple benefits that gives peace of mind while starting a new life in your new home. Let's discuss further on home warranty plans and how it is different from home protect insurance.
Defining home warranty
A home warranty in simple terms is a contract that carries out all the appliance repairs and services within the home. More precisely, home warranty plans are the best companions of homeowners. It helps in the maintenance, repair, and replacement of the worn-out appliances. It covers different aspects of the house and it is often a service. In fact, it is quite useful for the homeowners as it protects their pockets. So, unless and until you have a passion to move around the house repairing things, a home warranty plan is the best choice.
How home warranty plans work
Let us now dig into how the whole system of a home warranty works. Home warranty plans often involve a very simple process. It might be mostly just a phone call. Suppose the ac of your room stopped functioning. Let us see how a home warranty plan can solve this issue quite easily.
If the ac that has malfunctioned has a home warranty plan, then it can be repaired or replaced. You can get a service professional to your home once the complaint is registered with the home warranty company. He will repair the same and you just have to give the minimal service fee. Thus most of the home warranty companies help in saving costly repair and maintenance works in your home.
Who needs home warranty plans?
Next important aspect to be checked is who needs this home warranty plans? If you are someone moving into a new home, home warranty plans are not much crucial though is always good to have one. But in two cases, a home warranty is much important.
1. Moving into an old home
Old homes mostly have outdated appliances. Though the appliance looks good from outside, it is better to safeguard oneself from future troubles. Thus, a home warranty can be helpful here, so that you don't have to worry about which will malfunction the very next moment.
2. Unless you are prepared for the out-of-the-pocket expense
When it comes to financially back homeowners who aren't prepared to invest a big money for replacing old appliances, a home warranty plan is the best choice. Sometimes the equipment wouldn't function and then out of the pocket fund needs will happen. For those who cannot spend for the same, home warranty plans are the best.
Is home warranty same as home insurance?
Now, let us check the difference between a home warranty and homebuyer's insurance. Home insurance covers the homeowners against all type of structural damages and accidents. For eg, it covers the homeowners against accidental fires, theft or even collapse of part of the home due to structural flaws. Home insurance is no way the same as a home warranty. Home warranty as we have already discussed is the direct replacement of the damaged appliances. It is not a claim like home insurance.
Advantages of home warranty plans over home protect insurance
Take Care of Costly Repairs in Home
Covers all Major Appliances
Required just a small service fee
No wastage of time repairing old things
Take care of replacement of old, un-efficient appliances
Peace of Mind
RERA and home warranty in Indian context
The introduction of RERA has definitely brought some changes in the way homeowners and homebuyers interact. Yes, of course, RERA had an effect in this too. In 2017, it made mandatory for the builders to give 5 years warranty against structural flaws. This has been indeed an aid for the new homebuyers who will get the benefits of this. These days, we can also see that most of the developers are providing a home warranty to the clients. Also, homebuyers these days are demanding for the same. According to the RERA act, if some damage occurs to the building within 5 years of handover, the sellers would be in trouble. The builders have to rectify it. Thus home warranty clears out a big headache of low-quality construction projects indeed.
Home Warranty for fewer headaches, more features
We have already seen that a home without a home warranty can be indeed a headache for the buyers. With the years of reforms, the RERA act and other regulations, it is mandatory to ensure home warranty to all homebuyers. That is why these days most developers are building homes with proper construction quality along with home warranty plans too, just in case any defects exist.
You can also read about home loan protection plan here.