You have the power to choose and we've all chosen to see a house that made us go.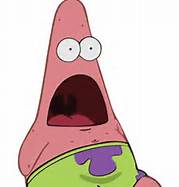 If you didn't, go back to your planet Spock!
Let's get back to you pricing a home you choose to buy, now that I have your attention. HousingMan has come up with a service that allows home buyers to buy a home by bid.
Now you may ask,
How do we choose the Price?
What this does is, it allows you to bid on a home of your choice out of the range we showcase. Still confused? Let me explain. Builders give us a select set of homes at a price that makes you look like the picture above. We then put it up for you to bid. Therefore giving you complete independence of choosing what you would like to pay for it.
What do you have to offer?
Good question, with the advent of this new service, we will showcase 2bhk units simply because they are on high demand.
The units that we are showcasing are from Mythreyi Promoters and Developers who have developed a beautiful project in central Bangalore named Naimisha offering luxurious 2 & 3 BHK apartments, spread over 40,000 sft. in Wilson Garden, comprising of 81 units. You don't have to worry about not being able to see how Naimisha looks. It is close to completion so you can have a site visit too!
Some notable amenities you will enjoy are 2 kinds of pools: adult's and kid's pools, clubhouse, jogging track, Kid's have their own play area so you can watch your kids play or can socialize with other parents.
You can choose to bid on two 2 BHKs and one 3 BHK. A tutorial on how to bid is on the page. Besides, the guys at the design team have made sure it's easy to bid. No worries.
You can write to us or call us and we'll be happy to help you with any doubts or queries.
It's time you come home. Until then, Happy Bidding!