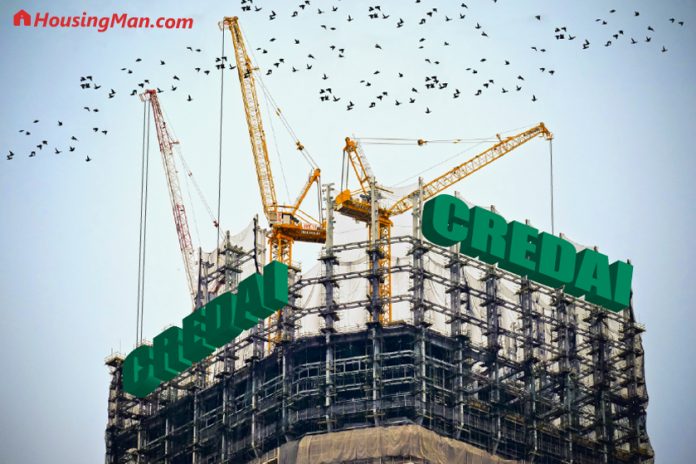 Confederation of Real Estate Developers Association of India
Come to think of the Real Estate sector and everyone associates an element of infamy and notoriety with it. It's sad but true. Due to this depiction sizeable number of people have to scrutinize decisions concerning Real Estate a thousand times.
In a world where unscrupulousness and dishonesty rules the roost, we can't rule out traces of righteousness which strives to linger on even if we have lost all hopes. However bizarre it all seems to be, good news is there are honest and upstanding players hanging in there.
A number of initiatives have been embraced with regards to clearing up the taint in connection with Real Estate Industry and bring in an element of transparency. One such notable reform is the CREDAI, i.e. Confederation of Real Estate Development Association of India.
Now you would be wondering, what is CREDAI and what does it have to do with reformation that too in Real Estate? Well let's scoop out some information on the same.
What is CREDAI
CREDAI is an autonomous body representing 11,500 private Real Estate developers across the country. A non-profit organization, CREDAI's objective is to promote congenial conditions with respect to housing for all.
Here's a body established in 1999, dedicated in toto to cater to the needs of all stake holders involved, however emphasis is on the private housing providers. It's being recognized as a sure-fire way of elevating Integrity to the highest rungs at the same time bolstering the trust factor among all involved.
Vision
In an attempt to uproot fraudulent and dishonest practices prevalent in the Real Estate industry, CREDAI whole heartedly endorses and encourages the idea of rectifying the existing flaws in the system.
CREDAI strives to hold out a long-term promise in order to make a mark in Real Estate like never before. It encompasses a gamut of functions under its umbrella which are as follows:
• Strive to be a body of honest and organized developers
• To build trust and win respect from each stake holder involved
• Aspire to aid the Government to accomplish housing surplus status
• To generate sufficient urban infrastructure
• Have a hand in contributing to country's GDP
Mission
In the light of transparency, CREDAI works at the grass root level in weeding out the unwanted elements from the system. A place where corruption has been rampant, it becomes all the more essential to have a dedicated body to keep a check on and we are glad to have CREDAI at service.
Talking about the Mission of CREDAI, it aims to have the following under its wings:
• To make a strong presence in all Urban areas of India.
• To have every member developer to sign a transparent code of conduct
• Constantly follow up with the Government on implementation of reforms with regards to land and tax thus ensuring surplus affordable housing and higher GDP
• To encourage skill development at all levels of management
• To organize events and conventions favorable in enhancing knowledge related to smooth functioning of member's projects.
In short, CREDAI has its principles firmly established in its heart and it shall abide by it religiously. Above all, a much empowered Real Estate, will in turn make for a much better economy and growth of the country.
Although the current demeanor of the Real Estate industry is outrageously disturbing, reforms like CREDAI come to rescue in the most critical of times. Such measures if executed justly have the efficacy of creating earth-shattering impact on the country altogether while CREDAI is simply one of the many remedies in question.
Such measures are always adopted keeping in mind the best interests of the consumers and equipping them with the necessary awareness. It's very significant to earn trust of home buyers, as they are the key stakeholders involved in Real Estate. CREDAI ensures that it shakes off all the glitches prevalent in the system and elevates housing to an all new level, consequently erecting a much compatible framework for consumers and builders.