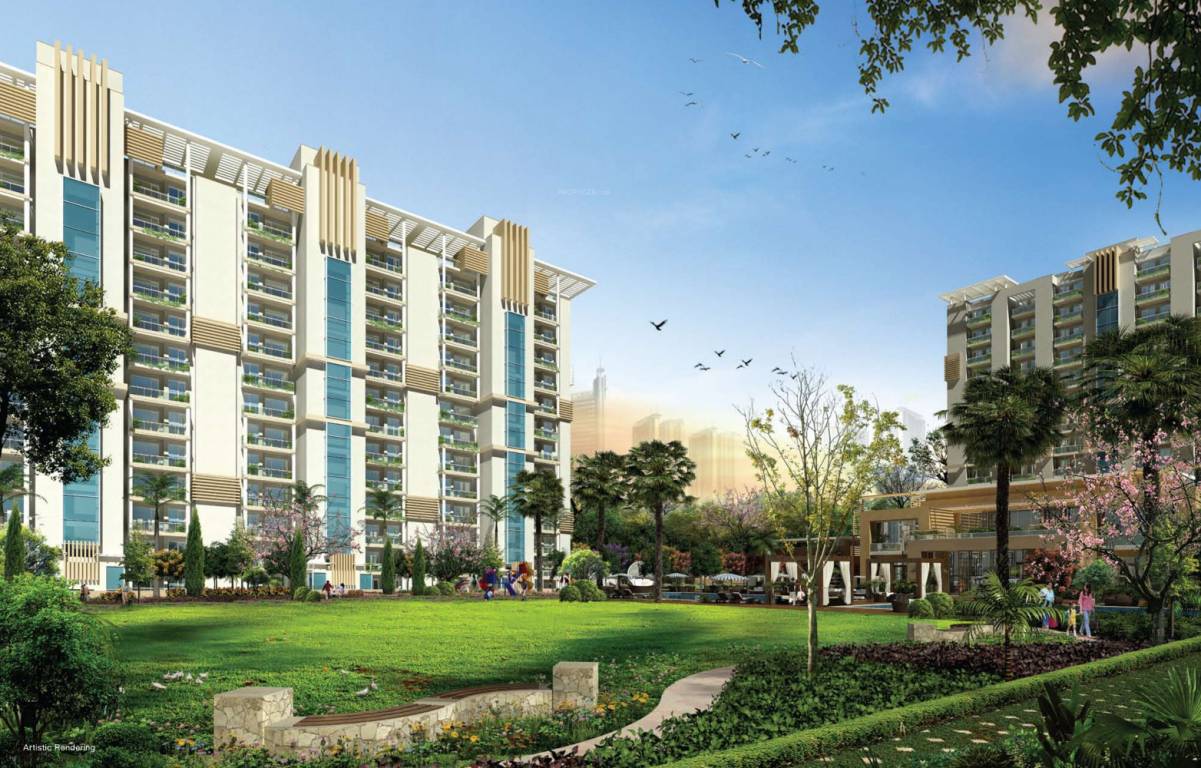 Now, exquisite living is no more a dream. Emaar Gurgaon Greens are an impeccable architecture that would astonish you. The 3 BHK apartments located in Sector 102, Gurgaon lets you slip away to a luxury living within the well connected areas of Gurgaon. The homes are perfectly crafted for anyone who want to reside in the lush green environment.
The 13.53 acres of flawless architecture encompasses clubhouse, spacious car parking, jogging tracks, swimming pools and so on. With the right focus on all infrastructural facilities, it is one of a kind. The project is built with state-of-the-art technology, which stresses on all modern facilities one would need in a home.
The gated community ensures safety of each and every individual sharing the space. With 24 hours security, the homes are ideal for families of old people who want a secure shelter within the price. The green landscaped gardens are spacious enough to hold multiple gatherings at a time and gives a soothing view to the eyes. The luxury factor whirls around much more than this.
There are options for the fitness freaks as well. The jogging track and the most modern gymnasium has every tool to retain a healthy lifestyle. The project has an emphasis on recreational spaces as it is much needed in a modern life. The spacious swimming pools built within the project gives a place to unwind, sit and relax. Beyond all these factors, the richness in its design is what makes Gurgaon Greens a truly lovable place to reside in.
Connectivity matters much while choosing a home. Emaar Gurgaon Greens are located in the growing residential hub of Gurgaon. Since the location is very close to the state highway, off the Dwarka Expressway, the place has quick getaways to many places. As a result of this, Gurugram, Delhi and Indira Gandhi International Airport (T3) is minutes drive away from the project.
Transportation has never been a hurdle for Emaar Gurgaon Greens and would never be. There is an upcoming metro line in close vicinity and there are options for other public transportation as well. In addition to all this, Emaar Gurgaon Greens has access to big hospitals, educational centers and hospitals. In short you don't have to run around in search of convenience , but it is there right next to you. Everything that you want to have in life, is just miles away from your dream project.
For more details about the project – Emaar Gurgaon Greens
Check Similar Apartments – Emaar Imperial Gardens and Adani Oyster Grande
Also Visit – Flats for sale in Gurgaon