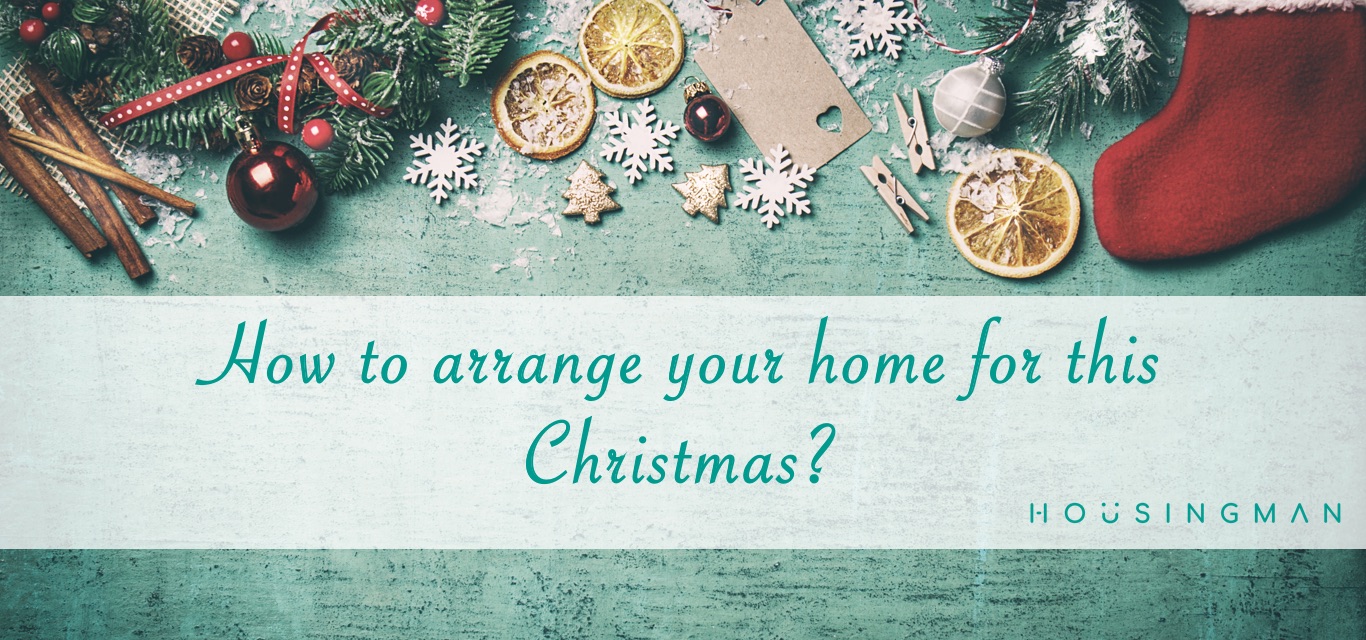 Deck the halls this time with homely colors!!!!
Yet another year is ending, and yeah December is nearing its entry. Yes, maybe it is time to plunge into the final season of celebrations. Brace yourself to sing the carol and to fill your home with bright red colors. Homes all around are finding their way into brightly lit interiors, star-lit balconies and lined up Christmas trees. Christmas is just the very perfect time to redesign your home, to make it more inviting as well as appealing. Since Santas are just a doorstep away, here are few creative ways to add a tint of glitter to your homely living and arrange your home for Christmas accordingly.
No space for Disorders!
Before turning the homes to a festive mode, it is equally necessary to arrange the rooms accordingly for arranging your home for Christmas in a meaningful way. This point out the need to clean the rooms of all the unnecessary things, the clutters and chaos that it is made up of. Creating a more spacious, and clean rooms can definitely make it look more appealing to eyes. Moreover, this can increase the interior space and make it more useful. Clearing out the clutter will also add more space where the elements of beauty can be added. Arrange your home for Christmas to look flawless this Christmas.
Paint it Red!
Red is solely invented for Christmas. While preparing your homes for the Christmas dinner, it is quite a big factor. Adding a little more light, which has red hue gives a stunning look to the rooms. The home decors vary from lights to the carpets that are laid out in the rooms. You can go for a bright red wallpaper which is exclusively made for the Christmas season. Or there is yet another way to create reddish hue, the floor carpets. Decorating the rooms with bright red carpets and keeping a white table in the center of the room, sounds great. If you have some chairs, furniture or shelves, you can go for a red sheath for each of these. In this way, the room looks more Christmassy.
Forget not the green!
Just going by red hues is not enough for a perfect Christmas. As it is said, Christmas is incomplete without the green and the red that blends nature with celebrations. Did you get it right? The green stands for the nature lovers and the red for the season's celebrations. Arranging the rooms with green Christmas trees is, therefore, a necessity for the season.
Yes, Evergreen plants are there too!
Make your home look just awesome in this winter. Go for evergreen plants, like Holly, Ivy, and Mistletoe to give a greeny outlook to your sweet home. These plants are in use for thousands of years to decorate and brighten up buildings during the long dark winter. To cut away from the winter and to remind people that winter is not here to last, but spring is in the queue. After all, green finds most useful while you get ready to trim your tree. You can go for beautiful decors in the balconies of your home. Get some green plants to spread up in the outdoor space, designed with some red lights and red cards to add more beauty to it. In fact, balconies never get tired of this captivating hue of green.
Kitchen space counts as well!
If you think which is the most favourite spot in your home during the festive seasons, the kitchen will definitely lock your mind. That is from where the hot soups, the spicy sauces, and yummy cakes dawn on. The kitchen is an integral part of home always, and particularly during these kinds of festivities. Now, for this Christmas, make sure that there is enough space left in the kitchen to hum a carol and make way for delicious delicacies. An orderly kitchen is a must for cooking and baking activities which floods in this season. Clean the utensils, ensure that microwave and oven are in good condition and make your kitchen ready soon. It's Christmas, get your fridge ready for a freezer-friendly time this time.
Homemade decorations to follow!
This is, in fact, the best time to get the creativity in you out. Get a little more creative, fun loving and do the best colour combinations. You can go for Christmas candles and floral designs to put on top of plain baubles. There is also a chance for showing your sewing skills, as the Christmas wreaths never go out of style. The beautifully crafted designs with paper, strings, and wires can also be added to the decors list at your home space.
Stars and Flowers never go out of style at Christmas!
How can Christmas be complete without the stars? Bright and glowing red stars give home a stunning appearance. Glittering stars can be used in the Christmas trees to make your home glowing in the light. The best flower arrangement for the season is red and white. It not only gives a glossy appearance to the old rooms but adds a classic outlook as well.
Make way for the reindeer!
These are few ways to light up your sweet home in this festive season. Now, don't wait, but make way for the reindeer, cheer up the celebrations and redesign your home and arrange your home for Christmas in the most elegant manner. Yes, Santa Claus is at your home already!