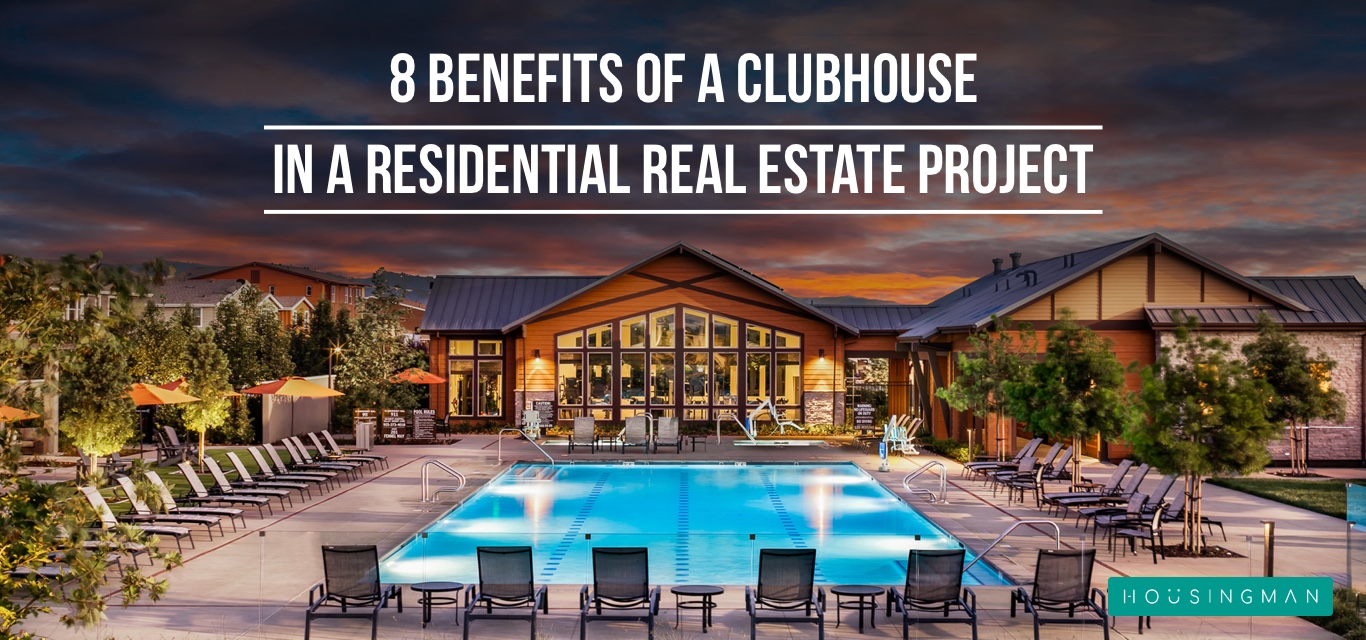 The answer to the above question is sure no. No, the clubhouse is not just a sign of luxury but much more in residential real estate projects. Read on to know more.
Changing lifestyle needs changing amenities
Live-work-play concept isn't new I guess. But beyond its origin, lately, these three is bringing a change in the way people live. To be more precise, it remolds the lifestyle in all ways. City life is the scariest story for many these days. The no-time-to-think schedules, the stressed up work state and the no-place-to-escape traffic leads to a totally busy life. And in the midst of this, people want an escape., especially the new niche onlookers as in a clubhouse or a pool or even a gym to unwind.
Yes, while looking out for apartments for sale in the city the factor that most buyers look for is the amenities. The flooded city is in no space to bring out the best designs often, so designers bring in best-curated amenities within their residential real estate projects. Homes that have more open spaces, which is again yet another quality check of a good house, more lifestyle amenities, more luxuries, etc.
What all are the amenities that the buyers look for before investing in real estate?
Amenities in residential real estate projects come in different names and forms. The most important among them is the children's play area, the clubhouse, the gym, pool, and the theatre facilities. In this way, the community can accommodate all ages of people within it. These amenities aren't luxury, but stress-busters in the busy city life.
The clubhouse is not luxury, but a summary of a happy lifestyle
Of all the amenities that constitute a residential real estate project, the most important one is obviously clubhouse. As the title points to, the clubhouse is not a luxury, but it summarizes how a happy and healthy lifestyle should be. But, in most of the luxury apartments, the clubhouse is a mandatory element these days, yet it is not just a sign of luxury.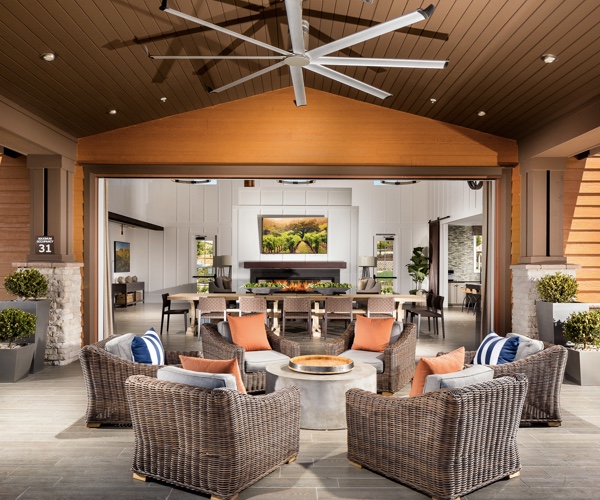 A clubhouse is, in fact, the hub of all recreational activities in one roof. While looking for apartments for sale, one can ensure that there are large clubhouse facilities. Moreover, it gives you some space to engage in fitness activities along with recreation. This is where exactly the role of a gym, health clubs, etc comes in. One can spend some lively moments within these clubhouses before the day begins. Now, most of the residential real estate projects come with large and open clubhouse spaces.
A clubhouse is a place where each member of the family can, in fact, find the pace. It consists of a kid's area to libraries, dines out areas or areas meant for gatherings. Apart from this, in many of the modern designs, there are outdoor courts. Right from the tennis court to basketball court and pitches, large open spaces also reside in the clubhouse. A one-roof solution for all recreation and fitness activities of a community.
Benefits of living in an apartment having a clubhouse
Now, let us check for the benefits of living in an apartment with a clubhouse facility to engage in recreational activities. Read on to know the benefits of a clubhouse in residential real estate projects.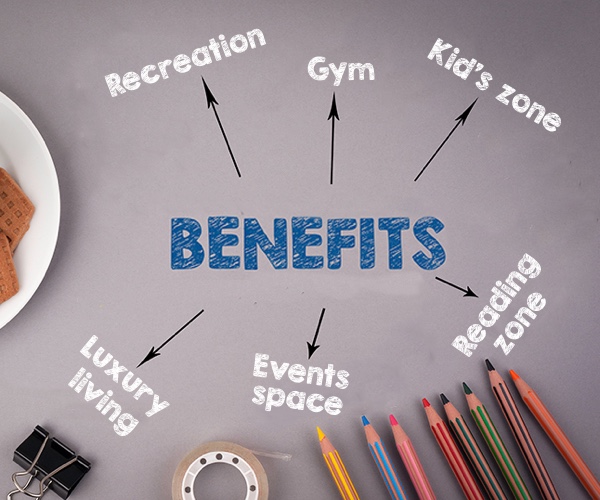 1. Socializing made easier
Clubhouses are a great way to socialize. Since these clubhouses provide a common area to gather and engage in activities, it often brings people together. Moreover, it makes socializing pretty much easier without even going out of the gates of the community where you live. Now, you can party at the private space of your own!
2. Recreation at its best
Clubhouses primarily serve the purpose of recreation. Yes, with large open up spaces to engage in activities, a clubhouse in residential real estate will sure let you unwind the tiredness of a day. With many game zones included inside the clubhouse, it offers great areas to spend the weekend hours. Also, the presence of indoor courts can also help in engaging in indoor games and activities too.
3. For fitness freaks
For fitness freaks, clubhouses are a great deal. This is where the gyms in an apartment usually fit in. All contemporary style homes come with a world-class gymnasium. With most modern and good pieces of equipment, it helps in remaining healthy and fit in the no-time-to-care city life.
4. Event holding space
Yet another advantage of having a spacious clubhouse is that it contains in itself, the event holding spaces. Usually, there will be large open areas in a clubhouse which is used for gatherings and various social events.
5. Ensure the safety of kids too
The most beautiful thing is that families can have a better time together in a clubhouse such that the kids will also be safe here. Yes, these clubhouses in residential real estate are the safe zones for the kids as there is special children's area where they can be sent while the parents engage in recreational activities.
6. Cultivate reading habits
Not forgetting about even a small thing, there are reading houses too in the clubhouse. Not to spare the people who love to spend some time alone with books, there are reading zones too. This eliminates the need to go out of the house in search of libraries.
7. Encourage community living
A clubhouse in a residential real estate is a place which fosters the community living. A place for the kids to meet their agemates, the elders to meet and chat, the old people to get along with and much more. It brings out the people from the sole life and clusters them to a community in love and peace often.
8. Unravel the luxury life
The most important aspect of having a clubhouse is the luxury that it offers, it nurtures the lifestyle. These days the clubhouses draw a conclusion of the elegance and high-class living that it offers. It unravels luxury in many ways in a residential real estate project.
Go for a residential real estate project having a clubhouse
These days people are so choosy when it comes about the buying of a home. They look forward to many factors and of course all of these factors together contribute to the value of it. One such factor is the availability of a clubhouse within an apartment. It has turned from a luxury to a mandatory in every home and thus an elementary part of every residential real estate home.
So while looking out for a home, go for these below ones as they have a wonderful clubhouse to relish life.
Check, The Lake View Address Apartment and Orchid Piccadilly
And for many more, check at www.housingman.com