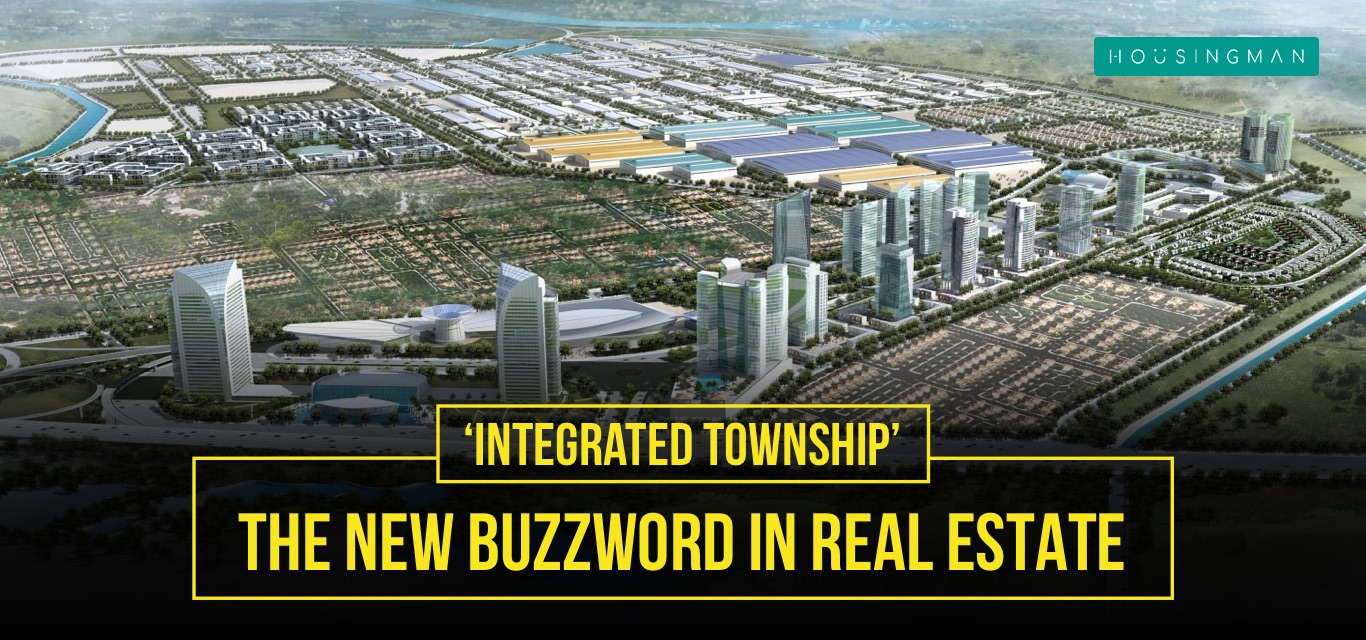 Life in cities is getting comparatively difficult since it is overcrowded. Finding a home in the city is often difficult. That is why the next fad in the real estate business is integrated township. Read to know more.
What exactly is an integrated township project?
As we have already seen, the city life is getting hectic day by day. An integrated township is a perfect blend of both residential and commercial spaces. These mass development project also let the residents sway between the happiness of being in one's own home to shop around freely. This is, in fact, the most amazing feature of an integrated township. When a township is spread over 100 acres, it is generally termed as 'integrated township' and is the current buzzword.
Now, still pondering what this township is all about? Here is a little more of the same. An integrated township might be mostly a little farther from the city where the access to civic amenities is less. So, the developers bring in the best design to carve out all social and infrastructural amenities within the gates of the living. That is to say, townships have everything right around the corner from atm to shopping malls and schools.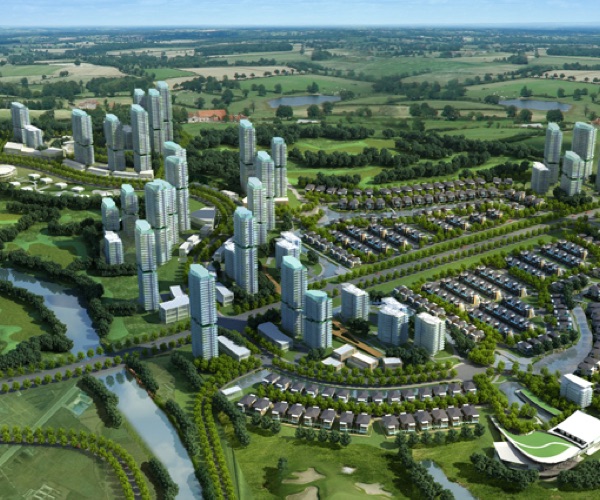 Yet another feature is that you don't have to walk miles in search of a hospital or a school. As these days the township projects are all built with all these. Moreover, follow the trend of 'walking to school', 'adventure at your own place' and much more. You can walk your kids to the school within the township project. Thus saving time and ensuring safety.
In the evenings you don't have to shut the door to the city clamor, but walk outside enjoying the scenic beauty, relax and live. The beautiful gardens that roll along the landscape will sure be a healer to the tiredness of the days at an integrated township project. You can also check a few ideas to make your balcony beautiful. During weekends, spend more time within your own home as you can engage in sports events and activities within the space of your own. All these are possible only with a township project.
Apart from all this, run into any cuisine at any hour of the day. Yes, township project is no less in restaurants and dine out spaces. From big cafes to small outlets, there is a space within the integrated township to try cuisines.
All these features definitely eliminate the confusion and doubt that still revolve around the concept of township projects. With more features, fewer problems, more space, less congestion, more facilities, less price, the integrated township is the new trend in real estate.
Group housing v/s Township projects
But what makes an integrated township different from group housing? Read on this.
Group housing is all about the group of residential enclaves built in a land parcel. Unlike the township project, group housing requires a license to carry out the construction. Moreover, it has to meet certain criterions which then only will allow it to be considered under the tag 'group housing'. Also, it doesn't enjoy the key feature that a township project provides as in the privacy, individual garden space and much more.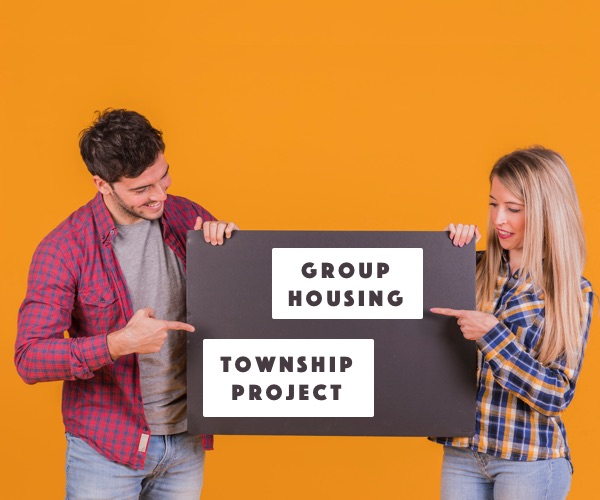 Moreover, in group housing, single ownership is not that good and infrastructural facilities are provided in a cooperative manner. Thus, it is way too different from an integrated township where people enjoy full freedom to live.
Benefits of integrated township projects
An integrated township is a place where the individuals can find home and the corporate business firms can find their expandable niche in. Now, let us look deeper into the benefits of a township project.
1. Mini City
With the integrated township, you can experience a mini-city within a single place. That is to say, even when you are miles away from the rush of the city also, everything will be available next to you. As we have already seen, the hospitals, schools, eateries and many more. All facilities will be close by to your living. So, now you don't have to leave your home to enjoy all these amenities.
2. Space and privacy
An integrated township, of course, is much bigger than you imagine. There are a lot of spaces inside it and even inside the apartments. You can move around freely, both within the homes and exteriors of it. This also adds to more privacy. With your own exclusive spaces, there is no chance of losing privacy. Most times, the flats will be housed at serene areas providing a place to wander free.
3. Maximum livability potential
Livability is a broad term and is seen in different aspects. But in an integrated township project, maximum livability potential is there. Surrounded by vast areas of green spaces, well-maintained jogging tracks, open spaces, and even playgrounds, living comes with all comfort here. No doubt in that.
4. Sustainable living
Apart from the features that set apart life, sustainable living is mandatory within a township project. There are provisions for rainwater harvesting to proper waste management. This ensures a safe living environment which is free from all harmful elements.
5. Recreation at its best
No doubt that townships are better in offering recreational facilities. Big theatres to magnificent pools, one can find all joy there. Moreover, it has got courts, both indoors and outdoors where one can engage in court games. Apart from this, there will be gaming zones which are built exclusively for the people who want to indulge in recreational activities.
6. Better lifestyle and better security
A township project is always a promise of a quality lifestyle. No one would want to live where there is no sufficient water or power. In an integrated township project, in fact, it is one amazing advantage. Since most of these have 24 hours power back up and water facility, it enhances the living style in many ways.
Also, with 24 hours security at the gates and within the premises, it is always a safe harbor for all to live freely. Moreover, with electronic safety systems which compliment to the already available security guards, life is all secured.
Why townships are good for investing?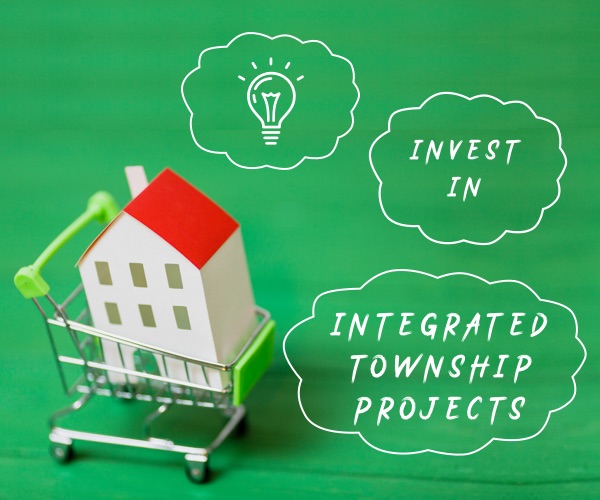 Even when the market goes off, since these are self-sustaining units, nothing affects it. When it comes to rental income too, an integrated township has better to offer always. That is why we say, townships offer a better return on investment as compared to the other similar projects. Moreover, since these projects are located far from the city the land price will be less, supporting the developers as well as the buyers.
Apart from all these, these projects develop a holistic concept of living. This focuses on providing healthy and holistic living environment too. Thus the government is also keen on supporting this. Alternatively, the growth of metro and infrastructure also ensure that these areas will reap a good return in the future. Thus, an integrated township is one amazing future investment.
You can go through Kolte Patil Life Republic, an amazing township project located in Pune and many more at HousingMan. Go through the most stunning township projects, villas, and flats and get personal assistance in home buying now.