One of the main hindrances, while you are all set to buy your dream property is financial lowdown. For most home—buyers, a home is a one-time purchase.
Budgets, EMI's, Home loans and home loan rates can be quite cumbersome, but not if you have sufficiently well-planned the entire process.
To prepare yourself financially, 3 crucial things to keep in mind are.
1. Budget – According to most financial planners advise,  the sum total of your EMI's should not exceed more than 40% of your take-home salary.
2. Preparing for down payment – This is about 20% of the cost of the house, this is not financed by the bank and will have to come out of your own pocket.
3. Savings – While you may save money for down payment, also keep in mind to have alternate savings pool. There are other things such as, education of children, retirement and other emergencies which may require sufficient funds.
During the determination of the home loan, while an applicant's income is the main factor, here are a few other factors, which form significant criteria and can be leveraged upon.
1. The applicant's income – While income is the foremost consideration, lenders consider about 40-50% of your monthly income, as available towards servicing the loan. The loan is directly proportional towards the income. The higher the income, the higher the loan. However, the home loan interest rates percentage may vary from lender-lender. There are different criteria applicable for salaried and self-employed persons for home-loan eligibility.
2. Co-borrowers – While only a few people are eligible to be co-borrowers and earn tax-benefits along with the main applicant, usually the first-preference is given to the spouse of the main-applicant, while the second preference category is given to sons, daughters and parents. Brothers/sisters are generally not accepted for home loans, until they prove their incomes are pooled together and usually depends on individual case-basis.
For home loans, banks generally do not approve of friends, partners or unmarried couples living together and other relatives, to join as co-applicants to a home loan.
The lender will then check the home loan eligibility based on combined pool income of all the co-borrowers, to determine the EMI payment.
All the joint-owners of the property must be included as co-borrowers, however, a person can also become co-borrower, even if he is not a co-owner of the property.
Tax benefits for Co-borrowers
All the joint-borrowers can claim tax benefits if they are also co-owners of the property, and are part of paying back the home loan. The ratio of tax benefits is equivalent to the ratio in which you are servicing the home loan. Now, this may not be in proportionate to your house ownership. The income tax act, provides for benefits in proportionate to the amount of your loan repayment and loan taken.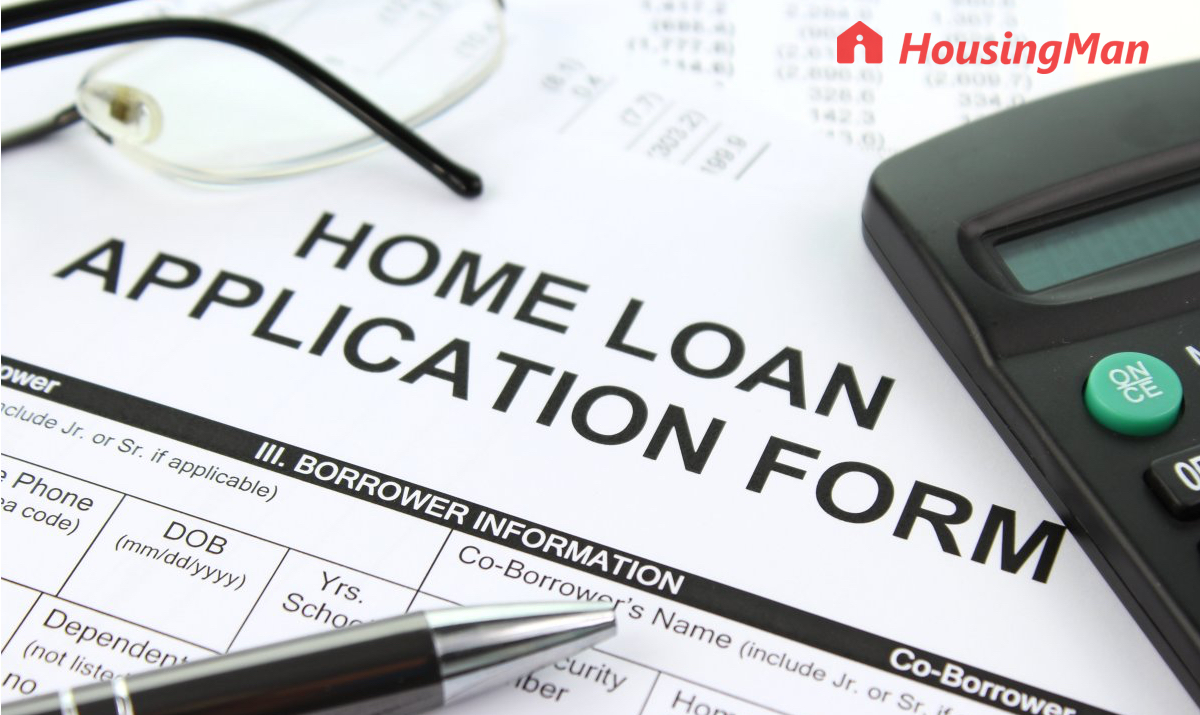 3. Any existing loan – If you already have another pre-existing loan, the lender will subtract the EMI on your existing loan, from the amount available for servicing the loan.
So, if you already have a loan, and the outstanding amount is small, prepay and finish the loan so this will help you in increased home loan eligibility.
4. No of years of service and age – Home loans are usually for longer tenures, ranging up to 20 years. Age and the pending years of service are taken into consideration to calculate your home loan eligibility. Higher the age, then your service years/ employment tenure is considerably limited. This will in turn effect your loan repayment capacity, hence effecting your loan eligibility.
This is again dependent on the lender and is different for self-employed and salaried persons.
5. Duration of the home loan – One thing to consider is that, there is no penalty on pre-payment of home loans, and with lenders offering loans under the floating rate of interest. It makes sense to choose a longer tenure. This will help in 3 things.
1. Higher eligibility
2. Better flexibility
3. Option to repay the home loan partly or completely at any time.
6. Credit Score – A bad credit score is a big dent on any home loan application. Any lender will first check the applicant's credit score and avail the credit report from a reputed credit information bureau, like CIBIL, before proceeding with the credit. Any reported write-off's and waivers from previous transactions are taken seriously and may impact the home loan eligibility.
7. Past Earning History – To understand the applicant's earning capacity and consistency, including seriousness of the work, most lenders to keep themselves assured that there is no default, analyse and study the details of the applicant's earning history. Their years of employment in job or business are crucially validated. Although, not a strict requirement, it holds weightage.
With a definitive look out on cheaper home loan interest rates, the real estate market is on a stagnant slump, with a much required and long-standing boost to create a more reasonable and affordable housing loan interest rate and give a boost to home loans in India. This in turn will help the government's policy of "Housing for All"