You come across a number of advertisements related to flats for sale almost every day. But, have you ever wondered how many of these get the takers eventually? Of all the home selling tips, telling what to do and what not to do, there are certain tips that talk totally about the timing of placing a listing, or making an offer. So, whether you consider buying a home or selling home, make sure to analyse the timing and calendar of the events. There is hardly any Home Buying Guide that talks about when and how to follow those marvelous tips. These are infact, believed to have yielded phenomenal results to the buyers and sellers. The fact of the matter is, time plays the most important role in a property deal.
Normally, property-buying or selling is a well-planned process. A buyer or seller needs to take view of the market situation rather critically to find out how the investment in any area would yield returns in the future.
Critical factors to be kept in mind are-
1. The prevailing rates of the flats for sale in the area.
2. Locations with rapid infrastructural growth
3. Directives pertaining to newer connectivity solutions such as metro lines, etc
When you plan for an investment in a yet to be developed area, it is essential to learn about the impending infrastructural projects in that area and then time the investment – be it buying or selling home, accordingly to earn fabulous returns.
When to make an offer? When to list the property? – these questions are very important for dealing in property matters successfully. Online ways of home buying and selling has offered one valuable tool to us and that is, the data of prospective buyers, sellers and renters comprising of their response patterns and buying/selling behavior.
Analysis of this data is quite likely to make the whole process of selling home or buying a home in 2018 quite interesting in nature.
Important times of the year for selling home or any other property
If you are thinking of ways of selling your home fast, you need to have thorough knowledge about the consumer behavior.
Practically speaking, Thursday Morning is a very strategically placed time for listing homes for sale. This time is just ahead of the weekend and grabs the attention of the buyer planning to spend weekend in house hunting.
By choosing Thursday as the listing day, you spend first half of the week preparing for the property pictures as well as for staging, and the next half, post this, you can attend to enquiries and welcoming the site/house/property visitors.
So, the positive attitude never dwindles down this way and you do not develop or let the buyers develop any kind of unnecessary doubts about the property for sale.
School vacation time
Moving on to favorable times of the year, School vacation time is one of the periods most suitable for shifting to a new location for most families with school-going children. Most often, winter vacation is the time which is best suited for the properties in South India. And for the North of India, the period of April to June is worth trying for selling the home fast. A person with family is in a relaxed state of mind and finds relocating easier during this period. More so, there are no hassles of school related issues during this time. Thus, striking a deal such that you can allot the property during this time can help you have a ready, promising marketing copy.
Around Festivals
If we talk about Indian property market, and take Indian Calendar and auspicious days into account, Sankranti in the month of January, Navratri in September-October are considered auspicious days for buying a new house or moving to a new property. Many listing sites, in order to cash the buyer sentiment around this time, come up with discounts and other enticing offers that can also help in selling your home fast.
Taxation periods/Bonus time
At the start of the financial year i.e. in April, the salaried class people are appraised and paid bonuses. Financial situation is certainly strong and the time coincides with the summer vacations too. Once all taxation formalities are completed in March, the buyers can assess their financial situation better and take decisions on buying a home with a better frame of mind.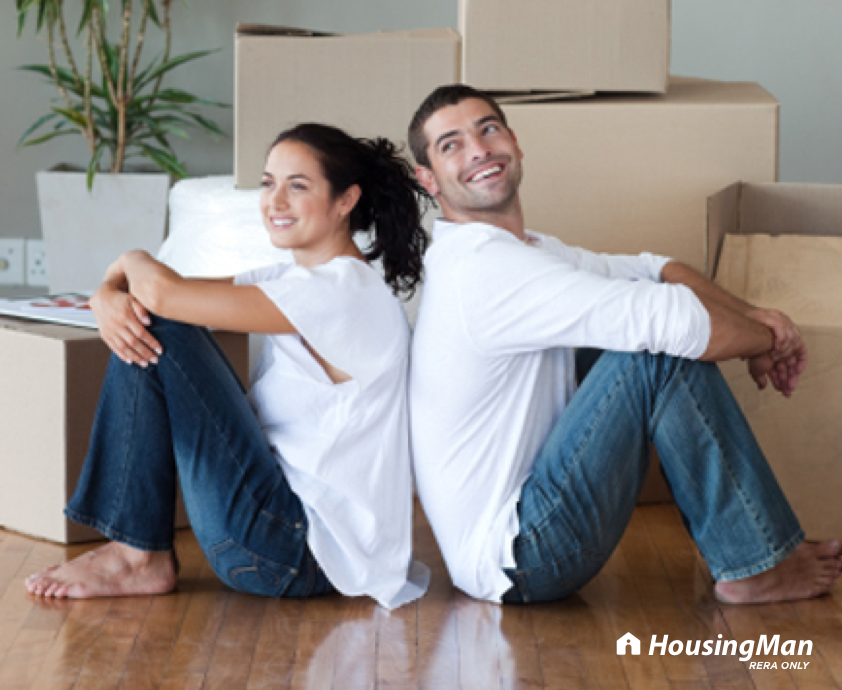 And as a buyer, when is the right time to make an offer?
Experts say that the best time to write a purchase offer for the flats or homes for sale is the First Tuesday of the month. There are two important reasons for this. First, this day comes just after the weekend. So, sellers have explored all the possibilities by now in terms of better quote coming their way through the weekend showings. And, when there is no better opportunity knocking the seller's door, the buyer is likely to get the deal at the price he wants. It is going to save the buyer a lot of money. This is something you must be aware of when you are out for buying a home for the first time.
Another reason is a bit psychological one. Mostly, the loan repayment dates are kept in the first few days of the month. So, making an offer at the start of the month to the seller will help him think seriously as an option to find permanent solution for the loan payments. So, following the principle of strike the iron when it is hot, buyers can quote less than full-price offer and are quite likely to get away with it too.
Talking about the favorable part of the year for buying property, those periods when there is likelihood of announcement of economic policies related to real estate are considered the best for making an offer. Especially, around the budget proposal time, one can expect economic policies pertaining to interest rates of loans, circle rates of the properties, taxation of different kinds of properties etc. to be announced. All such changes encourage the buyers to sit up and take notice.
To conclude,
Whether you are searching a property for sale or putting one for sale buying a home or selling home, understanding consumer psychology and timing the deal is essential for ensuring better transactions and striking a profitable deal. The thinking pattern, the attitude of competing entities (other sellers and buyers) and buyers'/sellers' mood, prevailing economy, location details etc. – all when taken into consideration can help in finding, what the most profitable time to deal in property is.