The implementation of RERA (Real Estate Regulatory Authority) ACT has bought in a paradigm shift in how the real estate sector and industry function. With more than a year of its implementation, the Indian Real Estate Industry is still trying to get its hold around the bill, across the states in India. With equal rights for the builders, buyers and agents they are given an equal footing in the law for any kind of RERA complaint. Strict laws, rules and regulations, time frames and deadlines, right delivery of projects, due registration along with a dutiful and justified relationship between the builder and the buyer is what the RERA ACT is meant for.
This RERA ACT empowers all the stakeholders from and within the real estate industry, such as the consumers, developers, brokers/intermediaries and many more by bringing in the much-needed transparency and accountability.
Various processes involved in a property dealing, right from the launch of a project, specifications, registrations, certification and titles, delivery and timelines, payments, to post-sales issues of plots, flats, shops, corporate and commercial offices and any other such properties, the RERA Act covers a vast area of regularities within the real estate market.
What is a RERA complaint?
One of the prime objectives of setting up RERA, was to provide a separate grievance redressal system relating to the real estate industry within India. Since the RERA is segregated state-wise within India, every state has prescribed its procedure for complaints, the time taken and the appropriate redressal process.
Any dispute regarding a property deal, affecting either of the parties can be registered under RERA as a complaint. Certain sections under the RERA ACT, 2016 cover various disputes arising between the builder and the buyer. These can be delay in project delivery, non-compliance and commitment to original property plan, compensation claims, etc.
Safeguarding the interests of both the buyers and builders, if any buyer fails to deposit payments/instalments beyond deadlines or any other issues, the builder is also eligible to register a RERA complaint against the buyer in this regard.
Any dispute pertaining to a property deal that affects any of the parties involved can be called a RERA complaint, if put in simple words. There are certain sections made in RERA that cover various types of disputes such as compensation claims, delay in project delivery, non-compliance to the original property plan, etc. The RERA is made for safeguarding the interest of the builders too. If any buyer fails to deposit payments/installments beyond all deadlines, the builders can make RERA complaint in this regard.
The benefits of filing a case under RERA
1. Transparency in all property dealings
2. Right area measurements
3. Delayed delivery or wrong delivery will lead to compensation for the promoters
4. Adequate and judicious mechanism in place
5. Financial, Time and lawful discipline amongst promoters
6. Speedy and efficient redressal of grievances based on complaints

Who can file a RERA complaint?

Any aggrieved person, who may be a buyer, agent or builder, may register to file a complaint with the concerned state RERA authority for any kind of violation or contravention of the RERA Act and prescribed RERA Rules. Every State has prescribed a separate lawful procedure and specific form for such redressal and a grievance mechanism.
How to file online complaint against builders under RERA?
The RERA consumer forum in every state has different set of complaint procedures, form submission and penalty for complaints raised. Here's a brief understanding on how to file a complaint under RERA.
A few states like Karnataka, Maharashtra, Uttar Pradesh, Tamil Nadu, Rajasthan, Himachal Pradesh, Goa, Andhra Pradesh have an online portal. Wherein one can fill in the requisite details, on the online complaint form and register the complaint.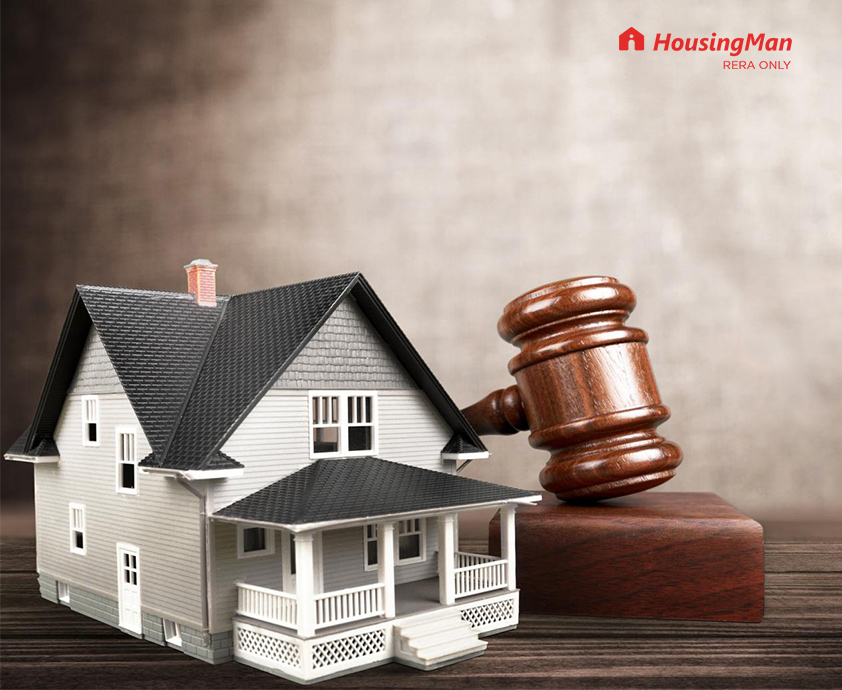 Here's the link to the complaint form of a few states.
1.RERA complaint Karnataka / RERA complaint Bangalore – https://rera.karnataka.gov.in/complaintForm
2. RERA complaint Maharashtra -https://maharerait.mahaonline.gov.in/login/UserRegistration
3. RERA complaint Uttar Pradesh – http://up-rera.in/complaint
4. RERA complaint Tamil Nadu – http://192.169.157.58:8080/reg/complaintForm
5. RERA complaint Rajasthan – http://rera.rajasthan.gov.in/Complaint/ComplaintBefore
6. RERA complaint Himachal Pradesh – http://www.hprera.in/WebSite/Complaint/ComplaintToAuthority
7. RERA complaint Goa – https://rera.goa.gov.in/reraApp/complaintForm
8. RERA complaint Andhra Pradesh – https://www.rera.ap.gov.in/RERA/Views/ComplaintRegistration.aspx
A few other states, where the online portal for RERA is yet to be launched are accepting offline or physical forms for complaints.
You can further, check your RERA complaint status, once you submit your duly filled-in complaint, along with all other supportive documents.
Documents and details required to file RERA Complaint.
To start off with the procedure to file a RERA complaint, a few details and important supportive documents are required.
1. Your personal details such as Name, Passport/Aadhar No, Mobile Number, Office/Residential address etc.
2. Details of the respondent.
3. Details about the complaint – stating the subject, facts, interim order (if any), relief sought from RERA.
4. Supporting documents – Like cheque details paid, receipt received against payment, sale agreement, building plan etc.
Time limit to resolve RERA Complaints.
The following is the consumer complaint against builder format. This is the step by step grievance redressal mechanism, under RERA.
As per Section 29 of the ACT, complaints should be disposed of as efficiently and speedily as possible, amounting to not later than 60 days from the date of filing the same. If not addressed and taken care within the said period, the RERA authority is required to record its reasons for the same. Based on this, the concerned authority will decide the verdict.
If you are not satisfied with the verdict or the decision presented to you, an appeal before the RERA Appellate Tribunal can be filed, within a period of 60 days. Once the verdict and decision is made by the RERA Appellate Tribunal, one can also appeal to the High Court within 60 days, if you are not satisfied with the decision.
So, these are a few attempts made by RERA to make both the parties safe as well as accountable in Real Estate deals. The real estate bill, makes RERA Act a serious move towards making realty and infrastructure an organized and fool-proof arena for investment.