A home is the best place to be, in the entire universe. A good home insurance policy also known as home owners insurance or general insurance, doesn't just guarantee you a lifetime protection of your home, but also protects all your memories.
A home is the most valued and cherished asset. As an important one, it only makes sense to provide for you and your home, a sense of protection to safeguard it against all kinds of perils. What works best? A home insurance policy! Of course,
Let's go on a step-by-step process to understand the value of a home insurance and all you should know about it.
What is a home insurance policy?
A home insurance policy provides for total coverage to your house and all its contents against loss or damage caused by natural and man-made calamities. Natural calamities include floods, storms, landslide, etc. Man-made calamities include theft, strikes, riots, burglary, terrorism, etc.
Now the home insurance policy provides for insurance of the entire building structure, the material assets, possessions and things within the house and people – family members and third party.
You may take a coverage for either the structure or material possessions. You may also take a comprehensive cover, which may include both structure and material assets.
The need for a home insurance policy
A home insurance protects you and your home from unknown perils and dangers. A home is an expensive investment and is subjected to perils like theft, earthquakes, fire, etc. Hence, it is always a good idea to plan before, so you can minimize the losses caused by such unforeseen circumstances. A home insurance tenure can range from 1 year to up to 30 years.

A home insurance policy can benefit you in the following ways.
Get comprehensive coverage to both, materials and building structure of your home.
Secure your assets from any miss-happenings or perils.
Buy home insurance policy at comparatively lower premium rates than other insurance policies.
Reduce stress and tension level for you'll have a home insurance to fall back to, in case of unforeseen circumstances.
Timely insurance payouts allow families to go through rebuilding process quickly, helping them to move on and get back to their normal daily lives.
Perils covered under home insurance policy.
Perils not covered under home insurance policy.
–       Lightning

–       Fire

–       Flood

–       Earthquake

–       Riot/strike

–       Cyclone

–       Landslide

–       Bursting/overflowing of water pipes, tanks

–       Leakage from automatic sprinkler installation

–       Damage caused by vehicle of a third party

–       Loss/damage caused by war or terrorism activity

–       Loss/damage caused by radioactive contamination

–       Loss caused by pollution/contamination

–       Destruction caused by wear and tear of the house

–       Any loss/damage caused in residence-cum-shop

–       Any loss/damage caused in residence-cum-office premises

–       Loss of cash, cards or other documents

–       Painting, antiques

–       Loss or damage caused when the house remains unoccupied for a long tenure, usually a month, or due to depreciation.

–       Loss due to nuclear war.

–       Loss, destruction or damage caused to any electronic equipment due to over-running or excessive pressure

Material possessions and house assets covered under home insurance policy.
-Furniture
-Furnishing items
-Expensive belongings
-Precious assets like jewellery, gemstones, etc.
-Electronic gadgets – laptops, televisons.
-Home applicances – refrigerator, washing machines etc.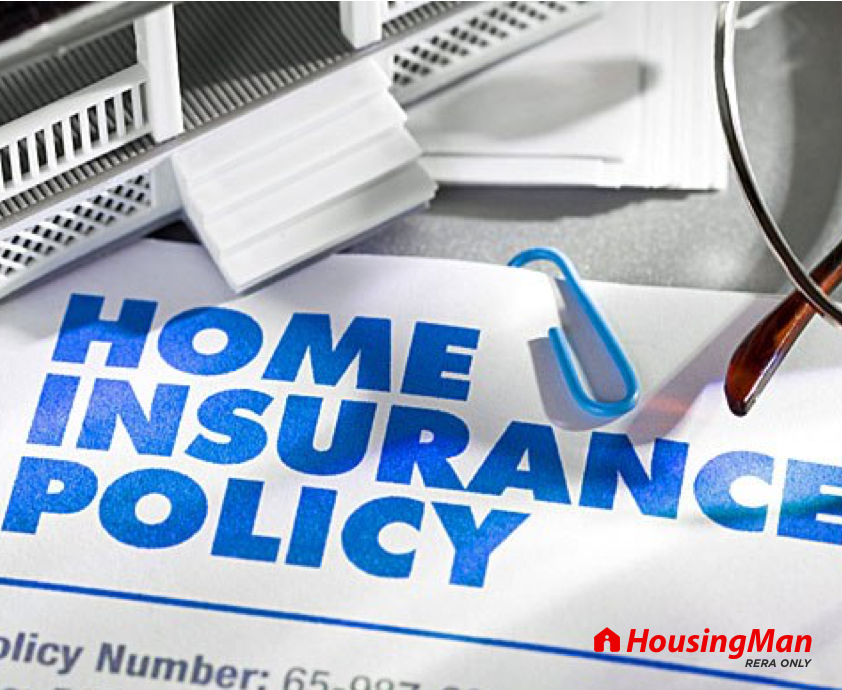 Who can buy a home insurance policy?
A home insurance could be bought by anyone, who has a home, either an own one, or rented or a home which has been let out for rent. So, whether you are an owner or a tenant, you can insure your home based on the coverage plan, deemed right for you.
How to choose a home insurance policy from different insurance plans in India.
First things first, a home insurance is a protection and method of safeguarding your home. It is important to keep a few of the elements in mind before opting for a home insurance.
1.Check the company's and the insurance agent's reputation – A good insurance company provides for a competent and customer-friendly company representatives and service staff who can solve your queries. You may require assistance at any time, and a well informed and knowledgeable staff, which is quick to act is a great boon to have.
2. Check premium and coverage – It is best to evaluate the risks your home is prone to, present and future. The coverage will also depend on checking if the premium fits well within your budget or not. You may compare quotes of various insurers and check the right fit.
3. Check the claim-settlement ratio – Check the time the insuring company takes on settling a claim raised. Check their process and the turnaround time. This will help in settling claims and leading back to normalcy in a quick time frame. Compare the insurance policies and companies, based on this particularly important aspect.
 How to File for a Home Insurance Claim?
Read the insurance policy, especially the fine print, very carefully. The inclusions and exclusions, and what are the coverage points. Make sure to start your claim process within 7-15 days from the event of loss.
Here are a few points to keep in mind.
1. Keep a tab of all bills, invoices and documents. The valuables under insurance, need to have supporting evidence of their worth. You may even have, their documents and serial numbers, saved in a cloud/digital platform for easy accessibility. The date of purchase, value at the time are crucial during making claims.
2. Keep a detailed record of all household inventory and possessions, and make sure to deposit this renewed list with the insurance company. Be it jewellery or electronic equipment.
3. Before you can claim, you need to file for an FIR, (First Information Report) with the area police station and give a copy of the same to the insurance company.
Other documents may include the following.
– Investigation report by the police
– Suppliers original invoice for replacement
– Repair estimates
– Fire brigade report
– Court summons
– Medical Officer's Certificate for death or disability
– Invoice of owned articles
4. You can claim the insurance by filling an online form, and getting in touch over email and call with the customer representative team. Enter the details, correctly and appropriately to make the evaluation and claim process quick and easy without complications and delays. Follow-up to know the claim process and the stage it is in.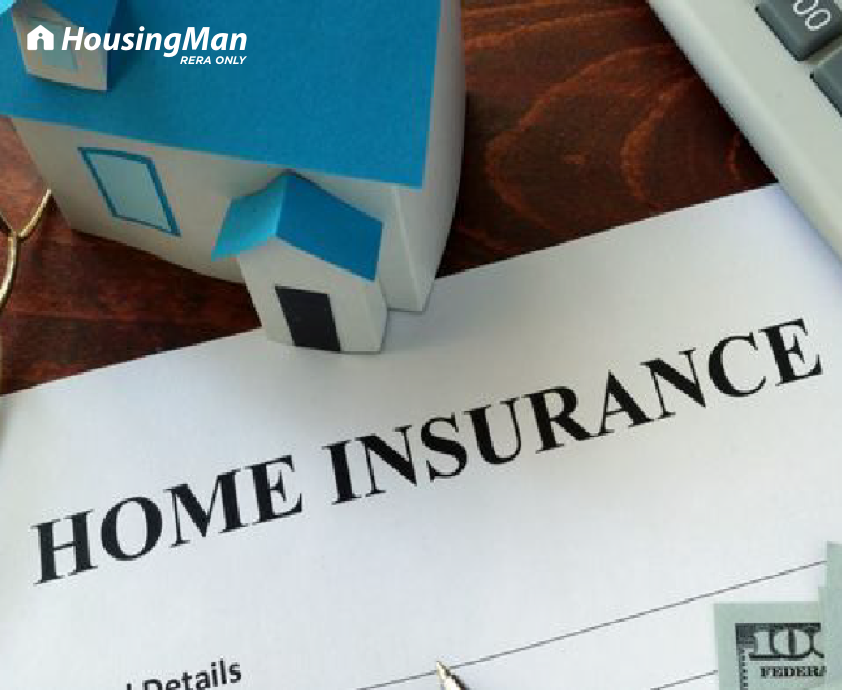 Strategies to reduce your Home Insurance Premium.
1. One of the thigs you could do is agreeing to share the burden of repairing, at the time of claim. This will help in reducing the premium.
2. Decide on which things need to be insured and which you can let go off within your household possessions. The idea is to decide what is worth insuring.
3. When you take two or more insurance covers, you may be eligible for discounts on policies.
4. Get a discounted premium. Installation of safety equipment's in the house or building can lead to discounts like any other insurance plans. Say a fire safety alarm, security guards, or cctv cameras.
A few important points to note for your home insurance policy.
1. Home insurance will only pay for the cost of the building and not for the land.
2. Get the estimated reconstruction cost of your house either from a broker or a civil contractor before your policy renewal.
3. The insurer may not pay if the building is damaged due to poor or unauthorized construction.
4. A comprehensive house holders policy will add more value to your insurance cover.
5. Market value of building cost factors in depreciation. Opt for reinstatement cost – The cost which would incur on reconstructing the damaged property. As per standard regulations, reinstatement cost includes value of foundation and it doesn't include land cost.
Whatever, be the reason, a home insurance policy is a must. Be it from an agent, directly from a company or an online insurance, It saves you from unfortunate and catastrophic events. A home insurance gives you the hope and confidence at trying times. A home insurance is a stress relief option and keeps your home, belongings and family safe. A good property insurance in India, can serve and help with all the conditions and environments. An insurance cover guarantees you a life of peace and stability.