A home is your haven of safety and comfort. While it is also where you and your family reside, one important aspect, is to be assured of all your family members and belongings by taking adequate protective measures. Home security is foremost when it comes to your home, family and assets.
So, whether you are at home or at work, running errands or on a vacation, make sure to keep your haven safe.
A lot should do with safety equipment's and gadgets, but also regular everyday functionality and common sense approach.
Protect your home with these home security tips.
1. Install CCTV surveillance cameras – Make sure to cover your premises and indoors which are vulnerable to easy entry with sufficient CCTV's installed at the right places. Home security surveillance helps to keep a tab on all entry and exit points. This will help in assuring that in case of any unfortunate incident, you will have sufficient evidence and proof. This also helps in creating a mindset for thief's and robbers to be wary.
2. Install electronic video door surveillance – Lot of new technology, means lot more surveillance. An electronic video surveillance at your door can help you in making sure, what you are opening yourself to. This feature captures the video and voice of the person outside the door and lets you know who it is beforehand.
3. Take up a home insurance policy – A home insurance policy, not only takes care of the home and its content during a catastrophic event, but also helps the family members during an untoward incident and fills up the gap during the after-math. It's also peaceful and calm, once you buy the policy as you are safe during any situation with a back-up of home insurance.
4. Smart Light Switches – Sensor-controlled lighting helps in scaring away the intruder and making them cautious. When a person is sensed, the lights automatically switch on, these light flashes give away a scare, resulting in the intruder becoming cautious of his surroundings and what he is set up for.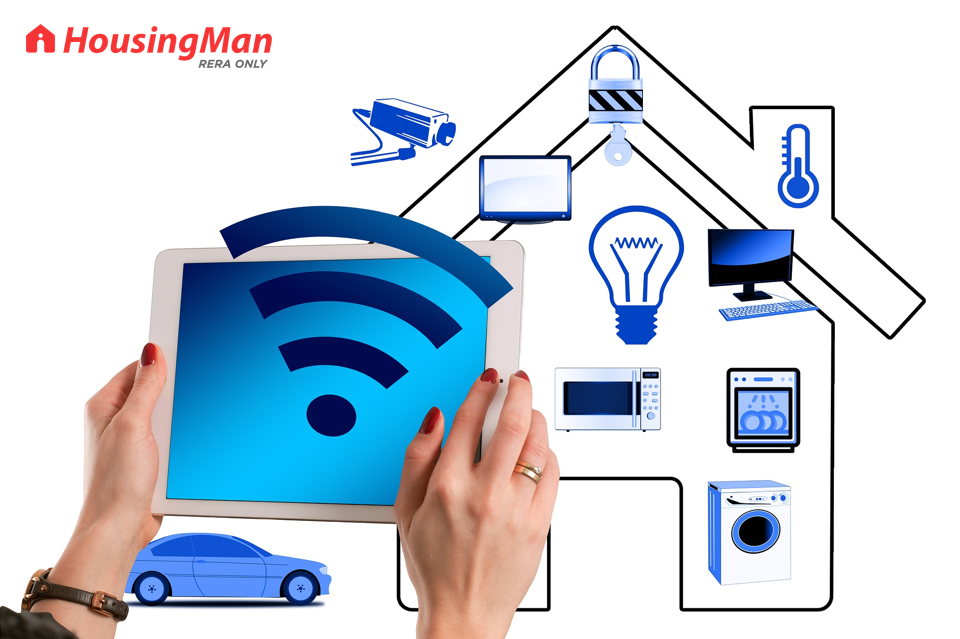 5. Home security system – Temperature, lights, window curtains, water, smoke and all other things can be controlled and maintained as per pre-controlled timings. This not only helps in maintaining your home and keeping a tab, but also provides safety and security in managing the home. Home security systems help a great deal to provide you efficiency and safety.

6. Regular repairs – It is but quite natural, that a lot of times, things which are used on an everyday basis can be prone to damages or repairs. Be it a faulty window pane which requires immediate attention, a door handle gone bad, faulty chimney or a ceiling crack. These need your immediate attention, which if further delayed, can lead to more damages and more repair charges. These should be taken care timely, to keep your home safe and secure always.
7. When you are on a vacation – Put your mails, couriers and other grocery deliverables on hold until you arrive. This helps, as when there are a lot of pile ups outside your door, it may create suspicion to the probable intruder. Turn off your location services and be careful whom you share your travelling plans with.
Other home safety tips to keep your home safe include.
– Keep your cash and other important valuables in a safe place and get them insured.
– Have an alarm system which is monitored by third party
– Keep emergency numbers on speed dial.
– Leave a light in your house on, so it looks occupied when you are away.
Nothings works better then planning your entire home security when you buy or even rent a home. Keep your home safe and secure, with these important and significant points, which are easily adaptable and makes live easy and stress-free.