Real Estate Investment, even on a small scale is valuable. Real estate investing, like other investments, involves lot of strategic planning, research and insights. Property investment advice and right real estate investment tips involve right property fetched at the right price at the right time and the right place.
While there has been, a significant boost post a low down, all thanks to the boost by RERA, buyers are now looking for homes because of more transparency and regulation in the real estate segment. Real Estate Investment can be tricky, more-so for the first-time investors.
Here are a few questions to keep in mind when you invest in real estate
1. How are you going to be utilizing the property? Will it be for own-use, give it on rent or investment purpose or a second-home investment?
2. Do you wish to rent or buy a property?
3. What makes you to buy or not buy a property? – The reasons could be high property prices, waiting for corrections, unattractive returns, comparison of paying rents to real estate investment, high interest rates on home loans, high budget?
4. Check if you get any tax benefits on home loan?
5. Attractive payment options by builder?
6. Amenities and features you are looking for in the property?
Real Estate is one of the oldest forms and classes of investment. Owing a land, plot, flat or any office areas helps in analyzing the overall investment portfolio. Real Estate investment tips often include strategies which are common and easy to follow.
Here are a few real estate investment tips
1. Research – Doing your own homework before you start looking for properties is crucial. Keep the above stated points in mind, before you decide on the property. With several property types and new projects and schemes by builders, be patient, study each project, compare, check for the titles and builder reputation.
2. Check for papers and titles – With the RERA, the rules seem to be quite clear and easy to analyze a property or project. A RERA registration number, titles and certificates should be verified by a legal expert to be sure of the property investment.
3. Check the market rates – Check the surrounding areas, check the property prices of near-by buildings, properties of other builders, land rates, to know the local trends and don't pay higher than the prevailing market rates. This will further help in knowing the future returns, on an investment.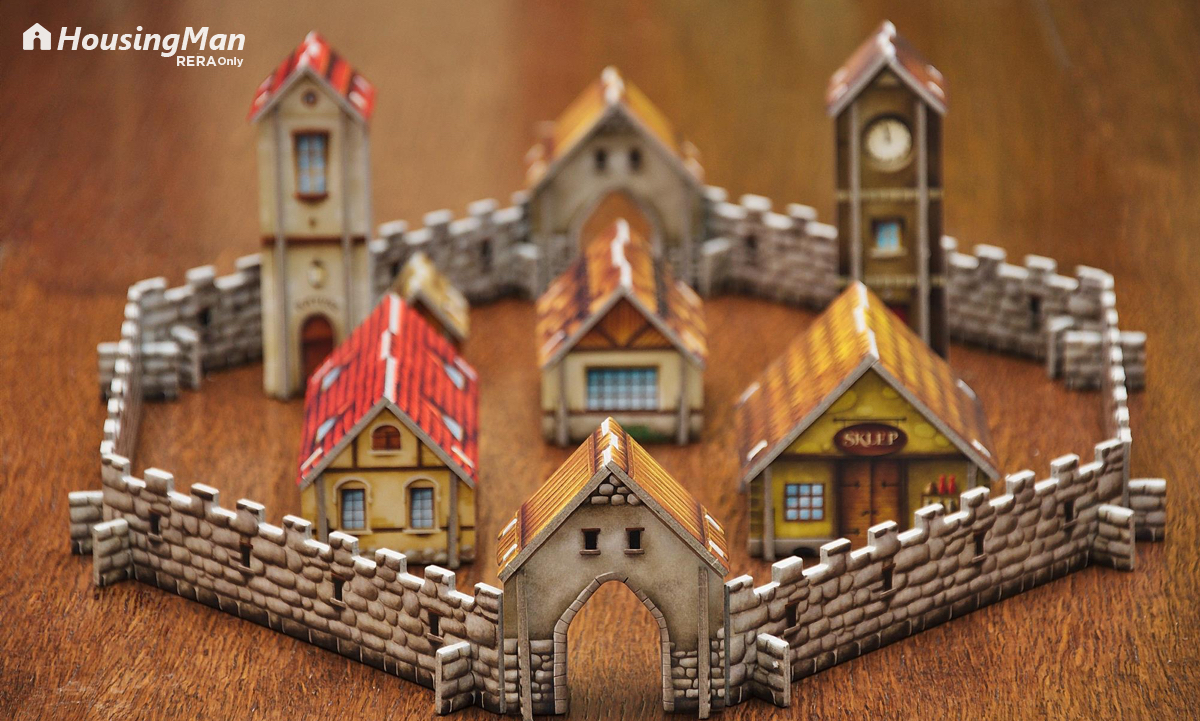 4. Talk to agents, brokers and neighbours – These segments are of great use in analyzing the true worth and insights on a property. This helps in getting the first-hand perspective of how things are in the society, locality or neighbourhood. These insights further help to establish the future returns and gain a clear picture.
5. Be sure of your finances – Check your worth and your liabilities. If you are taking a property/ home loan as well, you will need to keep your tabs and get sufficient checks on how much loan you are worth of. While you may avail the loan, check how much worth of interest you may need to pay.
6. Remember to negotiate – While you look for the property and are sure of a certain investment, make sure to negotiate and assure the right deal on the property and not pay over the prevailing market rates.
Different types of real estate investment
Real estate is not as liquid, as other forms of asset classes. One must establish their own personal criteria and investment goals to make sure that the kind of property they are investing in and the goals of returns are in tandem. One size approach advice does not fit all. The best bet is to ask experts and professional sales advisors, like here at HousingMan. Real estate, particularly under-construction properties is a long-term investment, and one can certainly not expect short-term gains from it.
1. Plots or lands for commercial and residential real estate
2. Flats or apartments
3. Commercial premises – towers, plots, plaza's
4. REIT – Real Estate Investment Trust – A listed entity by a corporation or trust that will invest in income-generating real estate projects and pay back dividends generated from such investments made by you. Dividends may be in the form of appreciation in the value of real estate assets brought or sales of such real estate.
Whatever be your investment goals, it is essential to have a right investment portfolio, which should most certainly include Real estate as a part of it. Real estate investment tips in a thriving economy as India are bound to get you some great futuristic returns, giving you the most of your money. The key is to understand what works best for you, as per your real estate investment goals.