Budget or Luxury Property: How should you enrich your asset portfolio? This is a natural  to come across the mind of any individual who has just tasted the fruits of success or to those who want to move up on the ladder of social status or who is just looking for investment in real estate. So, let's try to understand the difference between the two and evaluate the options and come to an understanding of investing in which type can earn you more benefits.
What is luxury property?
A house is a house is a house – this phrase does not fit those people who have sophisticated tastes in lifestyle and possess the pocket power to fill the inside of the four walls with the best possible luxuries available. So, a luxury property is what they look for and ensure that the ingredients that go into bringing their dream abode into a beautiful reality are also filled with world-class features, amenities, decor and more. Thus, a luxury property is one that fulfils these criteria:
Occupant and the location resides in a prime location in the prime cities of the country.
World-class amenities, features, decor and much more.
Easiest access to top-brass service providers such as hospitals, hotels, restaurants, airports etc.
Exclusivity – Something unique about the house such as sea-view, mountain-view etc.
Top level security solutions for the premises.
To be precise, these kind of properties cater to the housing needs of the Crème de la Crème of the society. This class is popularly called as high class society and comprises mainly of successful entrepreneurs, aristocrats, bureaucrats, celebrities, or all those people who are defined as the who's who of any given sector. So, most of the times they expect the house, where they choose to live, to spell luxury in the grandest possible way.
So, is investing in luxury real estate a better investment? Well, those who can afford such world-class houses do not see their house as a means to make money out of it. They are opulent enough to purchase the whole property in single instrument without requiring financial assistance by any of the home loan companies. For them, the discussion on return on investment is meaningless. Still, for the heck of discussion, to earn any return on the luxury property, one has to wait for the ripe time. There are correction points in the development cycle of real estate too, like other sectors; and selling a high rise property around those low phases can give big blow to the expectations pinned on the property.
A luxury property need not be one of the bungalows or villas only. Metropolitan cities like Mumbai, Bangalore, Delhi, Chennai and Kolkata etc. are full of flats that can qualify as luxury homes and lavish properties with outstanding options and features. You can find luxury flats in Bangalore if you choose the main heart of the city – central Bangalore or other areas which have a lot of ongoing and ready-to-move properties to explore. Similarly, areas such as Hebbal, Marathahalli, Indira Nagar, Whitefield, Electronic City etc.. are considered prime and upcoming locations in the city. If money is not the constraint, luxury houses in this area can give you the kick that you look for in your property.
What are budget properties?                                                                               
Budget properties are the properties with affordable price tags. These properties are owned by middle income groups who can qualify and opt for home loans too. Budget properties are not 'exclusive' and are mostly located in the areas that are yet to emerge as a promising location. Most of the investors think of these properties with a futuristic approach and buy on the basis of infrastructural developments the area is going to witness in the coming years. So, connectivity with basic services, decent life amenities and security are some of the factors that help the buyer make a decision in favour or against the property.
Where to invest in Budget property in Bangalore?
Hennur Road, Outer Ring Road, Thanisandra, Whitefield, Electronic City Phase 2 and Yelahanka are some of the areas that are the hub of budget properties in Bangalore. These are considered hot spots due to good connectivity and abundance of schools, hospitals and other areas of recreation. People with small families who have recently shifted to Bangalore as part of their career journey find it easy and advantageous to buy and manage a budget property here. Investors choose to put their money in a budget property in Bangalore, who seek to invest for a long-term purpose so that they can get benefits on tax and also get fabulous returns on a time scale of 10-25 years. The development of the area and locality, in terms of infrastructure amenities, transport connectivity and other additions with time affect the property price in the long time frame. If lots of infrastructure projects that are promoting connectivity and come with a better mix of amenities are in pipeline, the investment in the area under question can even ten-fold in the coming times.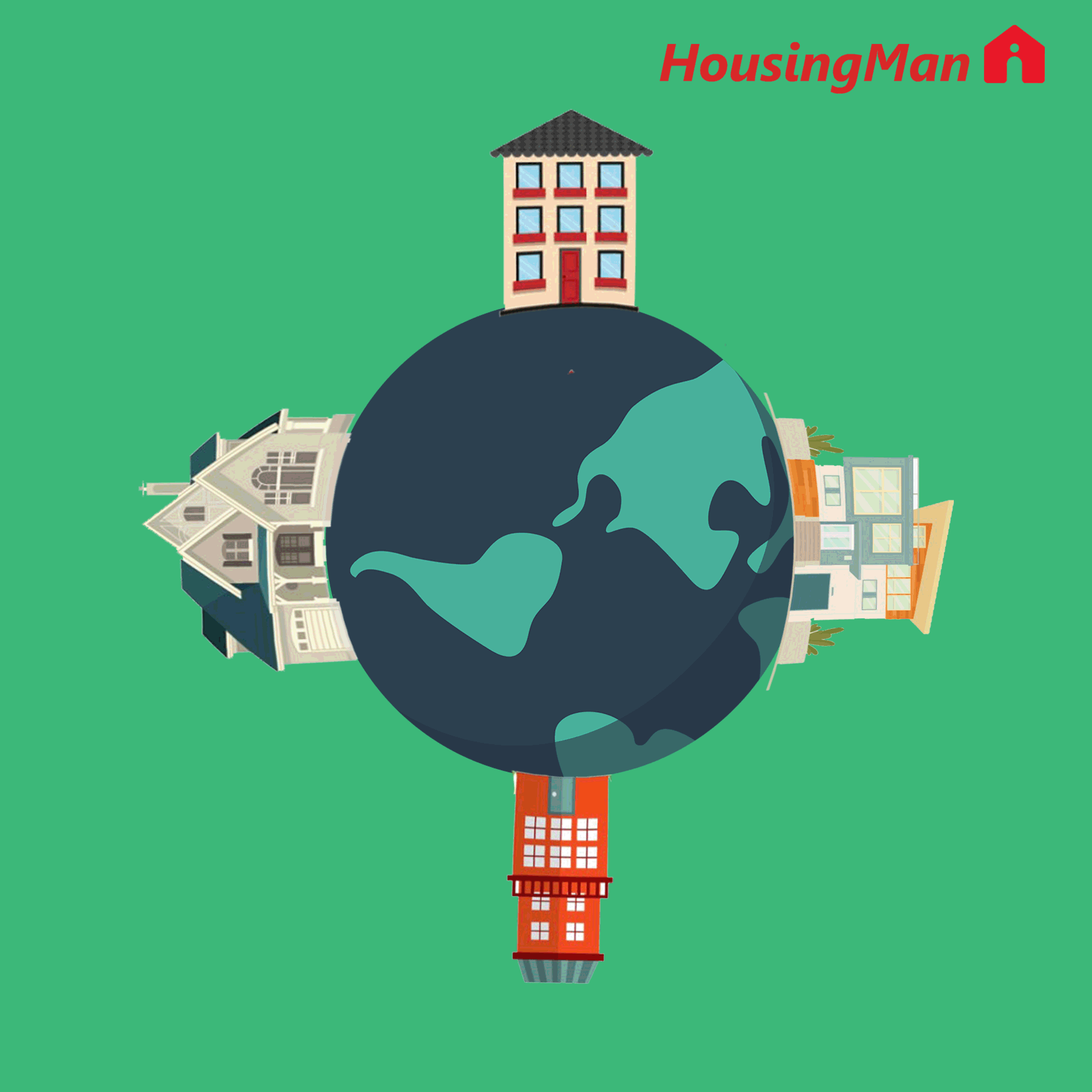 So, which of these are ideal for investment? Budget or Luxury Property ?
The final verdict is – Budget or luxury property both are ideal for investment as the objectives are different in each case. ROI in real estate depends upon various factors such as time of sale and purchase etc; so, one has to have commendable real estate acumen or HousingMan to get the best out of the investment. Simply get in touch – www.housingman.com to talk to expert property advisors to get the best out of your property needs. There is no dearth of buyers in luxury sector and similar is the case with budget and affordable housing sector. More so, with the implementation of RERA, upcoming GST , infrastructure status and Prime ministers "House for all by 2022" and "Affordable housing", the real estate sector is set to revolutionise.
The sense of achievement and satisfaction is almost the same whether the person is moving from a rented property to the one of his own, or moving to a posh location from a budgeted one. If having a budget property in a good quality township where a person has access to security, easily approachable places of frequent use, eye-pleasing surroundings, it could turn out to be a great source of rental income; while the luxury house is also no less promising with added modern amenities, breath-taking views, and upscale features.
Another factor that is worth considering while investing in either of the property types – Budget or Luxury Property is the legal risk involved. A luxury property is mostly free from any sort of legal hassle. All approvals are in place and the buyers can be assured of the fact that the property is free from any kind of dispute. However, one cannot escape thorough a check of documents and necessary verification. Similarly, a budget property located in an emerging area has to be checked thoroughly for clear titles and other approvals. Road development plan etc. should also be considered before signing on the dotted lines while considering the budget property in an affordable location.
To conclude, both Budget or Luxury Property , residential units have their own pros and cons. Both have different classes to cater to, where investment objectives are different. So, it certainly won't be a wise proposition to pitch them against each other. 'To each his own for his own' is best what suits to conclude on this.