Moving out of India in search of better job opportunities and high standard of living is a fad among Indians. Those who can cash this opportunity in their favor consider it nothing less than a golden chance. Investing their trust and some years of their lives in a foreign land has yielded NRI's – Non-residential Indians with ample profits. However, even while living outside India, they do not lose their fondness and charm for their Motherland, their roots. In order to stay associated with their roots, amongst various other motives, NRI's continue to invest in property in India.
NRI's do not have financial crunch normally and this section is contributing largely to the economy of the country. They explore various investment options for NRI that can attract tax benefits and also offer growth in wealth. Of all the investment options, real estate is one such sector that attracts NRI's the most. It is evident from the figures of the last few years. Statistics reveal that NRI investment in real estate is expected to grow more in coming years as the Indian real estate scenario is under the process of transformation. Latest reforms such as introduction of RERA, GST, Benami Property Act etc. have an image of promising cleansers and have largely influenced the attitude of the NRI investors; the good news is that it is actually tilted on the positive side.
Having said this, NRI's continue to be the most vulnerable to bad deals as they lack time as well as a trustworthy hand that can help them in cracking the property-deal hassle-free. To protect you falling from any of the traps, here is an essential checklist to help you invest in property in India without any hiccups. With HousingMan – www.housingman.com you can completely be at ease with professional, qualified real estate experts who get you the best deal as per your requirements.
Real geographical location check and not merely photographs
NRI's, like many other individuals, are easily attracted towards flashy things. As an investor, you may come across pompous hoardings and other marketing collaterals where the property is presented in an irresistible, tempting manner. However, reality may be entirely different from what is shown in a photo-shopped catalog. Thus, the most crucial of all checks is the study of the real geographical location of the property. It is imperative to find all about the locality, neighboring boundaries, infrastructural developments in progress as well as in plan, etc before considering the property as one of the investment options for NRI. This check also helps finding if the property is worth the price quoted to you or not. It will also help you in estimating the appreciation in value that you are likely to get in the coming years.
So, entrust the responsibility of visiting the site and making property and builder checks to a reputed professional, we at HousingMan believe in complete 360 degree check of the builder and property to ensure we serve our customers with the best. It is important to get the feasibility study done properly. NRI property investment is certainly a risk, but the risk can be mitigated by keeping ears and eyes wide open and doing a complete research before finalising on a property investment.
Is property under development or completed
NRI's investing in property should prefer not to get entangled in any project that is under construction. Buying a unit in a completed or ready-to-move project is anytime better than that which is under-construction. Even if you choose a property under-construction for investment, it is better to check the reputation of the builder. The realtors having professional framework and an organized set-up are certainly the best bet when it comes to picking a property under construction. Such realtors will finish the project on time and would make the possession faster than others.
Type of property
An NRI can invest in any sort of immovable property in India, but the property should not be an agricultural land or a plantation land or a farm house. While NRI property investment criteria suggest that they need not take any permission to acquire an immovable asset. But, if the land is any of the types mentioned before, then they need to get approval from the Government and RBI.
Tax laws
Tax slabs are different for NRI investment in real estate in India. While the short term capital gain tax is charged at the rate of 30.9 percent, the long term capital gain attracts tax rate of 20.9 percent.  The final taxation remaining the same, if NRI qualifies for a refund, he can apply for it as per the laws.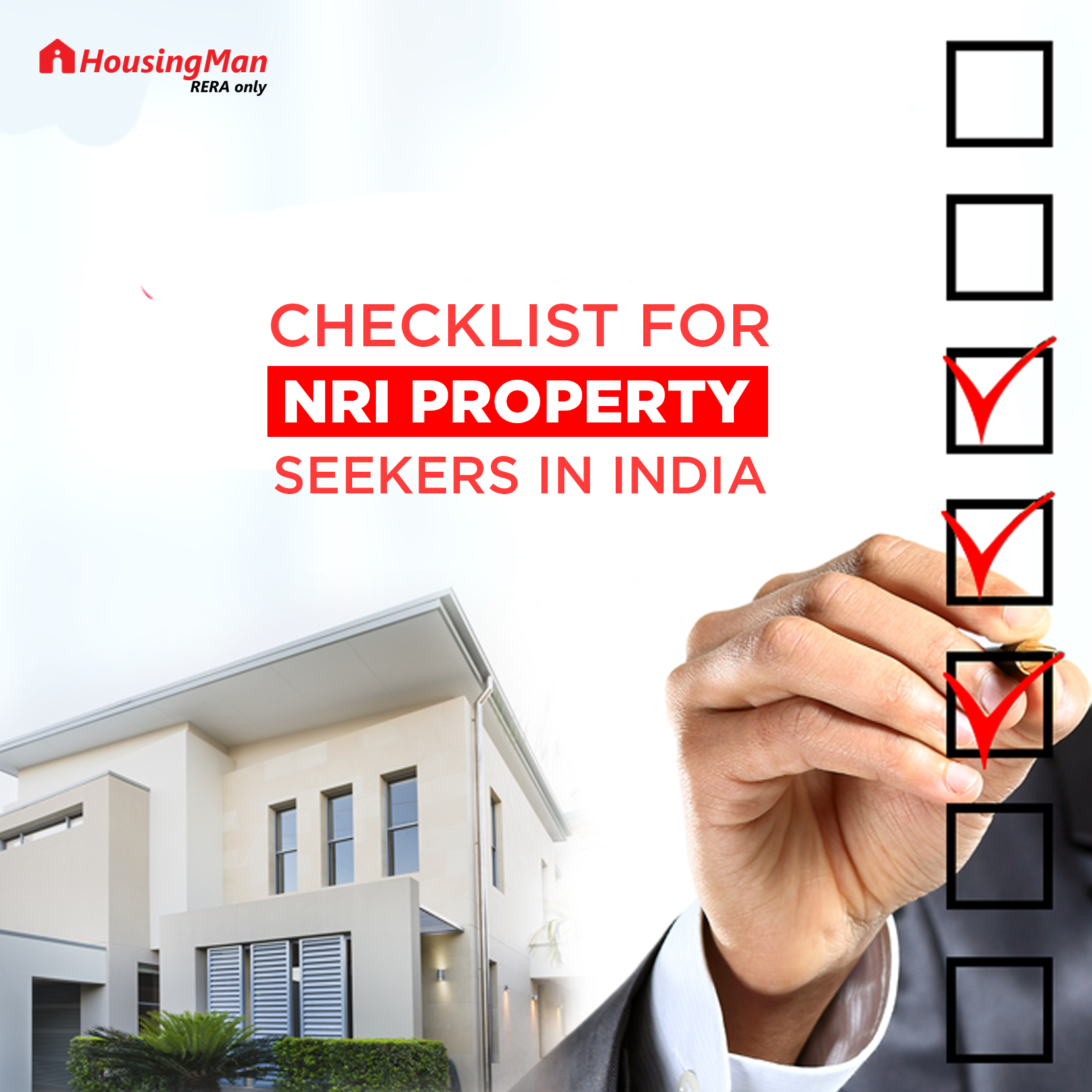 Home Loan
Sometimes, it is advised to take a small home loan for NRI property investment even if you do not need it. Taking home loan is followed by the assessment and evaluation of the property by the concerned authority. This ensures that the property chosen for buying is clear from all aspects and that there are no legal problems of title etc attached to it. Home loans are available for NRI investment in real estate and these are disbursed in Indian currency into the account of the seller or property developer. The loans have to be repaid from the NRO/NRE or FCNR accounts of the NRI, and these have to be repaid in Indian currency only.
Power of Attorney
Another essential check to make while considering real estate as one of the investment options for NRI is validity of Power of Attorney. Since NRI is not likely to be present at the time of proceedings of sales, he can hand over the power of attorney to a family member or any trustworthy friend to get all the formalities done on his behalf.
To conclude, NRI property investment is seen as a promising way to improve the real estate conditions in India. This is why; the rules are made less stringent and procedures simpler to encourage more and more NRI's to go for investment in real estate. It is estimated that a total of around $11bn is likely to come from NRI's in real estate sector in 2017. So, if you have thought to be one of those investors, it is better to start planning for it with preparation of essential checklist. Since investing in property is serious business and time consuming too, doing homework can help a lot. Thus, know as much as you can about rules and regulations and make real estate investment in India a cakewalk for yourself.