"Your new home is a slice of heaven, a mark of beauty, a synonym of elegance, a sight so pretty. A warm feeling with a vibrant hue, a cozy ambience and a dream come true. Heartiest Congratulations" – A new house for a new you!
New Home, new wall décor, new furniture, new ambience, new energy and new happiness. Hmm, with so many novel attributes brimming around here's the Checklist which comprises of the THINGS TO DO IMMEDIATELY AFTER BUYING A NEW HOUSE.
This new house checklist will help you detail out the essentials and help keep your mind free from all sort of worries when you are busy planning your house warming party.
DOCUMENTS ARE BUT ALL
Make at least three copies of all the documents related to the new home. Keep the originals in the safest zone you could think of. Second copy should be easily accessible at home and a third copy should be with your insurance provider as he is the one who will be providing you the coverage. Apart from these physical photocopies, also maintain a digital copy of each document by scanning them. But make sure these digital copies are accessible only by you or by those whom you want to.
TAX SAVING FORMALITIES TO BE FULFILLED
If you have applied for home loan, you should be well aware that you can avail tax benefits under section 80C, section 80EE and section 24.
Section 80 C – Tax benefit on the principal amount of the loan.
Section 24 – Tax benefit on the interest rate paid on the loan amount.
Section 80 EE – Tax benefit on the interest rate for the first-time home buyers.
Since these tax benefits are subject to multiple terms and conditions, take help of your loan provider to make you understand the jargons well.
ALL THE UTILITY DOCUMENTS SHOULD BE UNDER YOUR NAME
There are several utilities like electricity and water, which should be under your name, once you are the new owner of the new house. One may require getting in touch with the seller to complete the transfer formalities. If not done now, it can become hard to trace the transferor later on. Therefore, to save on time and efforts, keep the transfer documents ready with you and get them signed as soon as the property purchase takes place. There is no point running after the seller for months after the purchase has taken place.
DO UPDATE ALL YOUR ID CARDS WITH YOUR VERY OWN NEW RESIDENTIAL ADDRESS
Although this means running from one office to another, and your heart will over power your mind to skip this task for the moment; do what is right and essential. Updating all the legal documents will put your life at comfort later on.
YOUR DOOR LOCKS ARE YOUR PRIVACY AND SECURITY GUARANTOR
If your main door lock is password specific, change the password or call the locksmith to change the main door lock. Of course you don't want every other person in your neighbor or your seller to have the freedom to access your home anytime. Apart from main door, there are often other exterior door locks which also need to be checked and changed. It's similar to bank asking you to change the user id and password of your internet banking once you receive the same from the bank.
SANITIZE THE HOUSE TO YOUR SATISFACTION
Even though the seller has provided you with a clean new house from his end, it is for you to get it checked for bugs or termites and get it cleaned thoroughly. Because once you unpack your belongings in your new house, it will become almost impossible to clean the house the way it can be done now. And nothing is above cleanliness. If the house has been freshly painted, get help to get rid of those paint marks on floor or tiles. Get the bathrooms sparkling clean. Once the house is thoroughly clean and pest free you also become free from the tension of exposing your kids and yourself to pests and harmful pest-free chemicals.
KNOW YOUR NEIGHBOURHOOD
Your neighborhood is the cocoon where you will grow. So you should know about it well. Which are the neighboring utility shops where you can get the daily essentials, the local vegetable vendors or shops and last but not the least your immediate neighbors?  Meet them with a smile, interact with them but don't enter their life in your first meet. Remember every individual is different. And here your first impression matters the most. Ask them about any specifications which you should abide by or anything according to them which should be done immediately after moving in. Talk about what all problems they faced when they shifted and how you can skip those issues.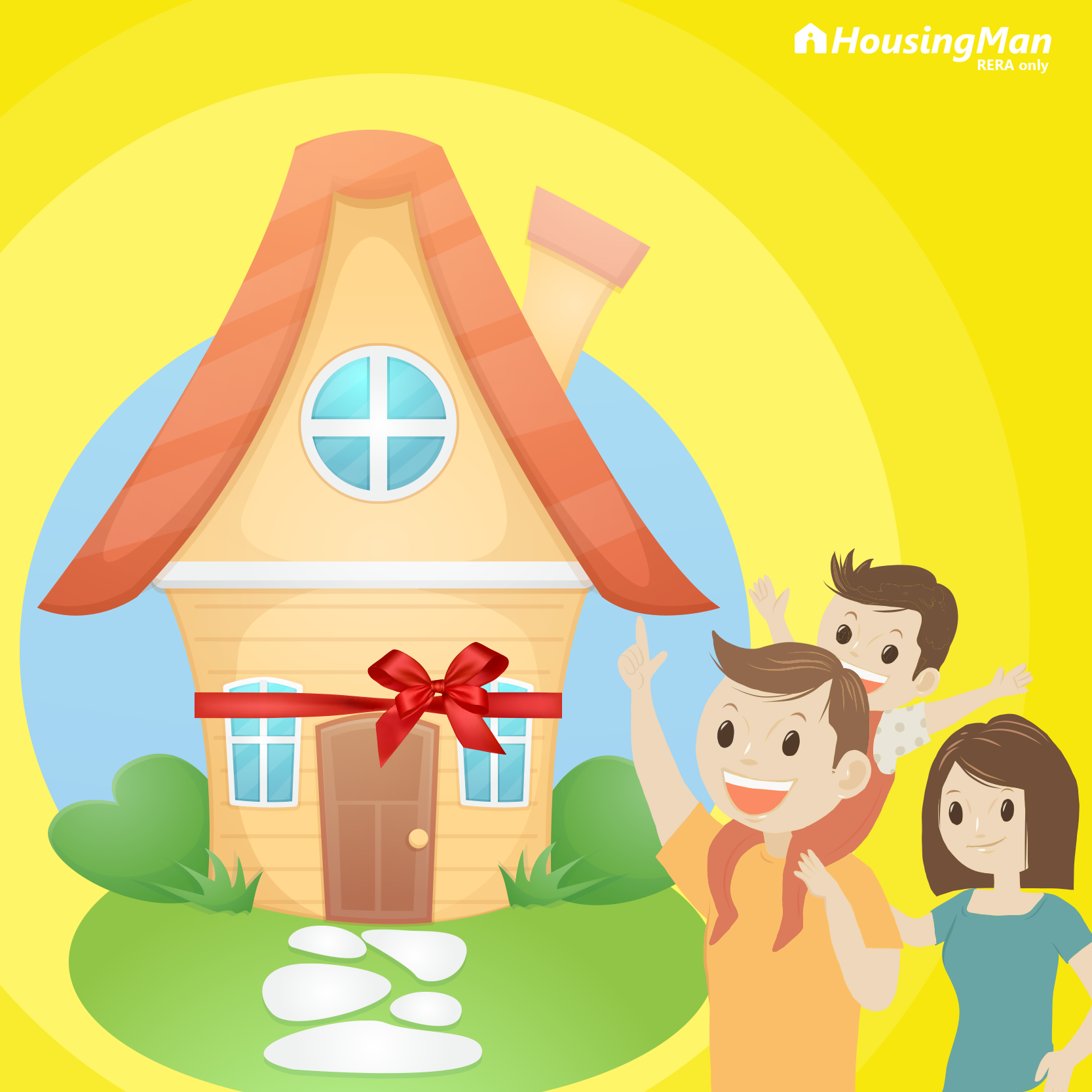 KEEP YOUR CONTACT LIST UPDATED
You should have the contact details of the admin office, the guard, the plumber, the laundry man, at least two neighbors (if they feel reluctant to share, you give your number to them), nearest hospital and nearest medical shop.
CHECK ALL THE ELECTRICALS
Get the entire electrical fitting cross checked. Leave no scope for short circuit or fuse, at your best. If you get the fans, air conditioner, lights or any other electrical equipments with the new home, get all of them checked for their functioning, guarantee and warranty.
GET TO KNOW THE SOCIETY RULES IF ANY
If you are moving into a new house in a new society, then visit the society admin office and learn about all the rules and regulation applicable on its residents apart from the maintenance payment structure.
NAME PLATE
It's your very own new home, and I believe you must have got a name plate specially designed for this much awaited abode. Placing a name plate within a day or two of moving in to a new place or before moving in is an indirect way of introducing yourself to your neighbors. Imagine a new neighbor addressing you with your name on his first meeting with you. Wouldn't you feel comfortable and homely?
INTERNET/ TELEPHONE/ CABLE TV CONNECTION:
Although now a day's mobile serves all the above mentioned purpose, but still these basics have their own significance. So look out for cheap and good options which will serve the basic motive of 24 hours WIFI connection at home, cable TV from local distributor or the branded names running nationwide. Telephone connections from operators like BSNL or MTNL and many more such names, still are preferred by few elderly minds, as it serves a great purpose of residence proof and best of all its battery does not run out.
ESSENTIALS WHICH EVERY NEW HOMEOWNER SHOULD POSSESS / THINGS EVERY NEW HOMEOWNER SHOULD OWN
Lock and Key – If you are getting the locks changed then you definitely need to buy the new one and if not then buy one spare set of lock and key for safety purpose.
Linen – Curtains, door mats, bed sheets and towel. You might already possess few of these items, but new is new. So buy few, but do buy.
Cleaning- Although you got your house cleaned thoroughly and also got it disinfected, the unpacking of your essentials will build layers of dirt on the initially cleaned sites. Therefore you require, glass cleaner, floor cleaner, toilet cleaner liquid and brush, drainage cleaner, hand wash, dish wash soap, water pipes, sponges, wipes, garbage bags and many more items depending on your need.
Maintenance- You should have a folding ladder, extension cord and tool kit inclusive of a drilling bit so you can manage on your own. Calling the mechanic for every little task is in itself a very daunting task and it also adds on to the unnecessary expenditure. Ladder is handy not only during drilling but also for cleaning places at heights, web-cobs, etc.
Plants- Placing some plants at the entrance the moment you move in bring in life and positivity with them. Moreover this somehow shows a brighter side of yours to the neighbors who are as inquisitive to know about you, as are you.
Doorbell – Everyone knows why it is needed. Go for something extraordinary and pleasing as it is not an everyday purchase item and moreover this will be exclusively for your very own nest.
Remember:
Lot of hard work and efforts are involved in creating your dream home, you have involved in a lot of sweat and blood in finalizing the abode, whose keys you are holding in your hand today. Though it feels miraculous to be titled as the home owner, the after part is as much as essential as the duties carried on before the new house.
Find your dream home, a new house you can call your own. Log onto www.housingman.com today! Our expert sales professional team can cater to all your house requirements and find you your perfect abode.