Did that newspaper insert of a glossy pamphlet for the upcoming residential property impress you enough to buy? or at least grab your second look? Or did the mention of a new property purchase by a best friend of yours, ignite the desire in your heart to own a swanky new home of your own? If the answer to any one of these questions is yes, then these below written words of caution are for you. Don't panic, as we are not going to introduce you to the threats of buying a new property. Rather, we are going to mentor you through some of the suggestive pointers which will assist you in downsizing your list of options and come up with something which is the crux of your dream house while buying property.
Hunt for that agent
Begin and end your search for an agent who has practical experience of the real estate market and secondly, is not directly linked to the builder. With expert professional real estate sales team and RERA-compliant builders listing, HousingMan is the perfect place to buy your property.The agent is hired by you and hence should place your interests and likes on the top-most priority. They should advise you on the tips and tricks to move ahead with the offers and on how to evaluate the available options. Moreover, if possible, ask your agent to accompany you to the site. Find all this and much more only on HousingMan.
Polish your negotiation skills
It's a generic tendency of sellers to sell their product at the highest price and that of a buyer is to buy at the minimum price. So in this situation of dilemma, the word negotiation comes into action. As a buyer you must smart play with this word and ask the builder to provide you few upgrades at no extra cost. We at HousingMan provide you with the best, getting you direct offers, discounts and best prices from reputed builders as per your requirements.
Be sincere regarding written paper work
Be sincere regarding all the documents while buying property. One should not sign any paper or document until and unless you are thorough with the content written on them.  If you are going for the purchase of a property which is under construction, get in writing the consequences if the construction is not completed in specific time and any intricacies related to the work in progress. Be updated with RERA norms, laws and policies, so you dont have to suffer at the hands of the builder later.
Sample shown may not necessarily match your purchase
Often a prospect is shown a sample flat or apartment, which at first sight gives you a feel of your own new home. But be aware. Because all the upgrades and accessorized sections of the sample flat might not necessarily match your purchase. Ask as many questions as you can to know what all are the extras in the sample flat.
Research about the builder
Do ask your agent if he knows about the market goodwill of the builder. You can also cross check the reviews through news, testimonials and online research. Do look for any chain of negative reviews if they exist or else go by your intellect while buying property. On HousingMan all the builders and developers are pre-checked, assessed and verified before listing to ensure the best for the customers.
What's the guarantee?
We often tend in buying property wherein a few fixtures and fittings are yet to be done. So as a buyer you should ask the builder that what written guarantee can be provided specific to the completion of the project. With the RERA ACT, there is a complete protection keeping in mind the interests of the customer.
Surveillance
Although every builder completes his duty and responsibility of getting the inspection of the property done from his end from a designated inspector, but it is always fruitful to shell those little extras for getting the inspection done on personal basis. The buyer should ask his agent to get a point in the agreement that in case of any changes mentioned by the personal inspector or if any flaw is detected, then rectifications are to be made accordingly.
Warranty information
Ask your agent to get the complete warranty information from the builder as to which all property components are subject to third party warranty and which all can be reached upon directly to the builder. In case of third party warranty, all the essential documents should be handy with you.
Inquire about the future of the surrounding
Surrounding vicinity of the area you live in has a great impact on your living, and especially when you have our own permanent house in that area. So do inquire about all the location benefits and amenities, which the builder encashed upon while presenting the lucrative offer of the property to you. All the location advantages mentioned and highlighted by the builder should hold true even in future.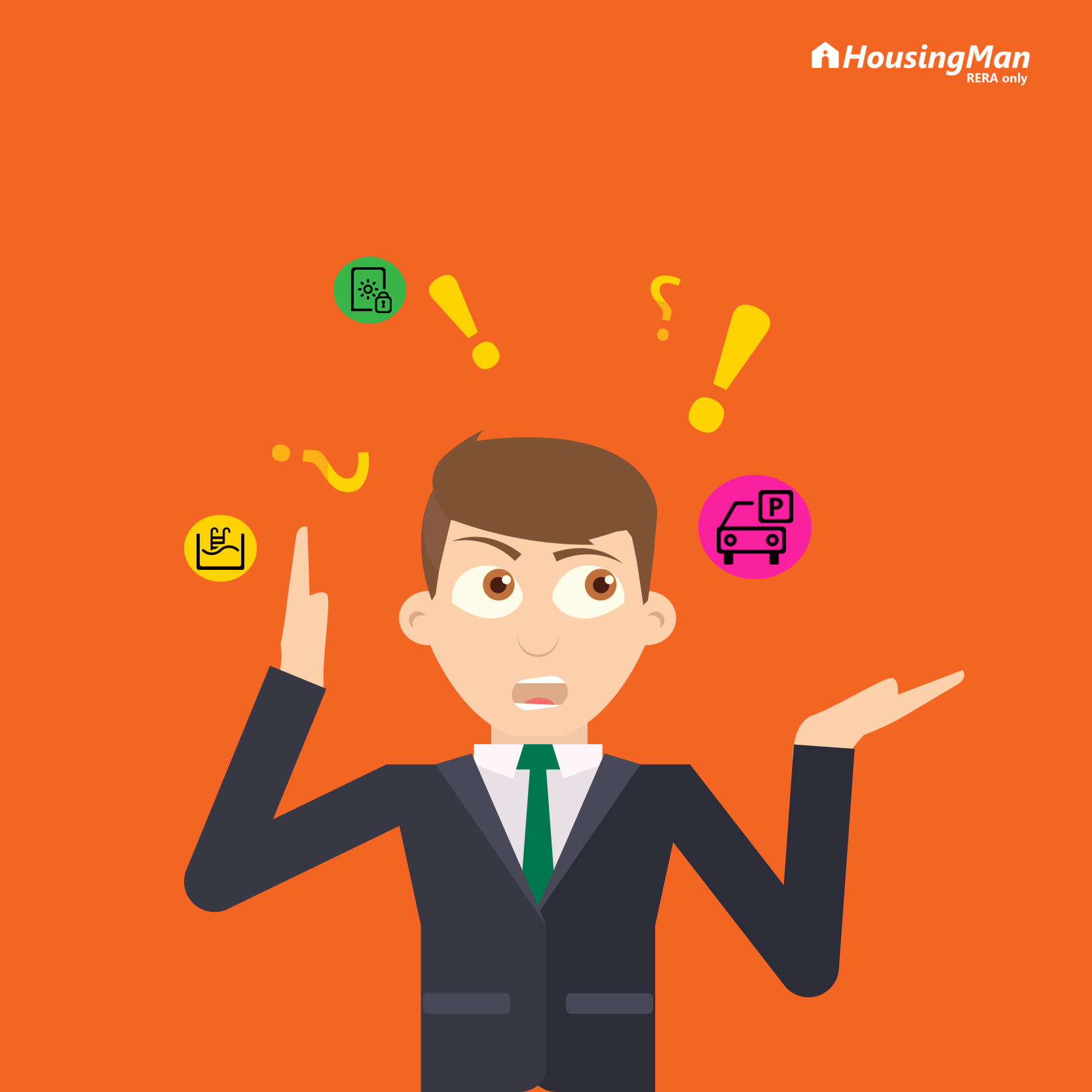 Lenders are many
There are many lenders in the market, so one should do his or her bit of exercise for finding the most feasible vendor rather than going for the builder's lender as an impromptu decision. Often using builder's lender is on the benefit side, as you get bouquet of offers and discounts, which overall comes as a lucrative and positive offer. So evaluate for the best.
List of documents
Don't get lured by that imagination of owning your dream house and become lenient on part of documents. Documentation is very essential while buying property. Here are few documents which you can cross check and ask from builder before finalizing the deal.
Encumbrance certificate: A must have legal document signifying no liability on property and complete ownership.
Commencement certificate: Certificate issued after all the specifications as mentioned in IOD are fulfilled.
No Objection certificate (NOC): NOC to builder from various government bodies.
Completion certificate
Occupancy certificate (OC)
Khata
Joint development agreement (if any): Needed in case of two or more party's involvement in property.
General power of attorney (GPA)
Building plan approvals: by local authority.
Allotment letter
Tri partite agreement (if any): needed if the builder has taken loan to construct the property.
Letter of no dues or letter of possession
Registered deed of conveyance
Land-use certificate or conversion order
Detailed documents of electricity, water and power backup
Maintenance agreement
Car parking details
Few more essentials
Ask for all the keys
Check for the proper functioning of the common areas like lift
Check for the quality and flaws if any on the wall paint, wall cracks, leakage and electric points
Research, Check, Look, Inspect should be the motto while you are looking forward in buying property to invest. With RERA & GST the rules and laws have been clearly defined making it an easy and stress-free process for the customers.