Most NRI's (Non-Resident Indians) believe in making property investments in their home country, their roots of origin. Indian Real Estate provides ample opportunities for a great property investment for NRI's. Relaxation of FDI (Foreign Direct Investment) norms in the real estate segment has further provided a boost. Real Estate Investment is one of the safest and most established means of returns, making it one of the most preferred means of investment for resident Indians and NRI's. With the new real estate rules, any NRI, holding an Indian passport can invest in Indian real estate, except in an agricultural land, plantation property or a farmhouse as part of NRI investments. The following blog will help you, as Tips For NRI's To Manage Their Property Buy Remotely is one of the top concerns among NRI's during NRI property investment.
Most NRI's believe in investing in property across the country, and since most of these investments are done remotely, the emphasis is on safety of these investments. Since NRI's are usually not present physically all the time, it exposes them to exploitation and cheating by dubious builders.
Here are Tips For NRI's To Manage Their Property Buy Remotely

1. Check for the right property Online – With multiple and reliable property websites like HousingMan, you can check all the details and know complete information about a particular project, the builder, the locality and lots more and make an informed choice. What more? You also get a personal property consultant to help you with complete property buy, right from property options, your investment goals, property which matches your lifestyle choice, documentation and final closure.
2. Make ample and good use of social media, blogs and reviews – Most builder and developer companies have an in-house social media team and an active social media presence, they specially update on project status and updates on new upcoming projects. They also have NRI – specific updates to cater to the needs of NRI's.
Complete transparency and information to the public are key features of a reputed builder.
3. Use NRE/NRO accounts for payments – The Indian Real Estate sector is still unorganised, even after RERA and other rules. There is a leverage for discrepancy and this may lead to the failed and cheated property transactions for the NRI.
One of the important tips for NRI's to manage their property buy remotely, is to know it is an important mandate to have an NRI account in an authorised Indian Bank. For all property-related investment and transactions, should be carried through Indian banking channels and should be done in Indian currency through Indian banks, make sure all your payments are registered under your NRE/NRO account (Non-Resident External Rupee Account/ Non-Resident Ordinary Rupee Account) for all inward remittances, to keep a record of all your property related payments. You also have other options like issuing post-dated cheques, or ECS (Electronic Clearing Service) from your NRE, NRO or FCNR ((Foreign Currency Non-Resident) account.
This will not only help you to resolve any possible disputes with the builder in the later stage, but will also help in keeping transparency in realty dealings.
4. Property Funding – Once all the paper work is clear and verified by a lawyer, you can avail several home loan schemes from various financial institutions in India. You can avail funding for up to 80% of the value of the property, but a minimum of 20% should be self-sourced.
5. Keep a tab on Government rules and policies – The real estate market in India is highly influenced by government policies and laws. It is important to be aware and updated about any changes in regulations that might affect their investment, directly or indirectly. Any government plans or policies, affecting the region of investment, should be well noted.
6. Keep a check on your property – Follow sources other than the online mediums. One of the important tips for NRI's to manage their property buy remotely is network and know about projects in the area and fellow buyers in the locality/project through emails, messages or calls, through a common community group. This will help you keep track on all the latest developments. Send a close associate to have a check on the project, without any intimation to the builder. This will keep you in the loop with the builder as well as avoid any delays or frauds.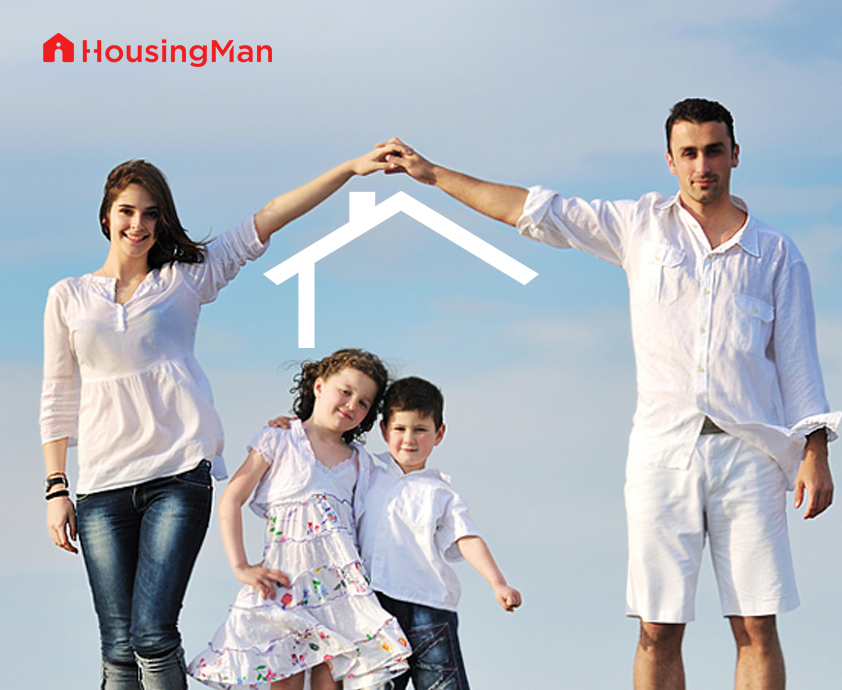 7. Learn about tax implications and other governing laws – NRI investors should be aware of all the taxes applicable to them for property investment as part of one of the important tips for NRI's to manage their property buy remotely. You can plan your property investment better, by understanding the taxation laws and rules for property investment. As an NRI, you enjoy the same tax benefits as an Indian Resident, on purchase of property. Under section 80 C of the Income Tax Act, 1961, you can claim a deduction of INR 1 lakh. If the specific property is sold within 3 years of purchase, it will be considered as short-term capital gains, earnings of which will be taxable. But if the property is sold after 3 years, you can reduce long-term capital gains tax, by investing in another property.
8. Seek complete information and history about Property Ownership – Before going ahead with any property investment, make sure to check complete information about the property history and ownership details. Be sure the legalities, titles and ownership documents are clear and get them verified before proceeding with the investment as property management in India is a concerned aspect and requires you to be safe beforehand.
9. Execute a Power of Attorney – One of the important tips for NRI's to manage their property buy remotely is to know you can make anyone your legal representative in India by executing a power of attorney, if you cannot travel frequently to India as this forms one of the major concerns for NRI property management. This person will be given a power of attorney to carry out and execute the deeds on your behalf, as well as be a single point of contact for all communication with the builder for all queries and updates.
In case you plan to buy an under-construction property, you will be required to give power of attorney to your builder or a close trusted associate like close/extended family members, on whom you can trust.
Make sure the document is properly worded and clearly stated by a reputed and experienced real estate lawyer, so that there is no chance of forgery and your investment is secure.
10. Hire a property consultant/ Real Estate Lawyer –  A Real estate lawyer can help you negotiate and prepare accurate and clear worded documents, including help you check for property papers, titles, ownership, certificates and lots more. They can also help you during processing loans and various other legal aspects. A renowned property consultant will help you seal a good deal, help in entire property documentation, provide guidance in every step and complete the deal till closure.

11. Check for Online trade shows – The Confederation of Real Estate Developers Association of India (CREDAI) organizes exhibitions across India, helping NRI's to scan various property options and also offering spot loans from top banks. Easy investment options, reduced down payment value are few other offerings.
12. Types of properties to invest in / Regulatory act – To attract more foreign investment, the rules for property investment in India for NRI's has been simplified. Any person holding an Indian Passport, whether an NRI or Person of Indian Origin (PIO) can purchase as many residential and commercial properties in India as they like. However, there are restrictions placed on foreign investment on agricultural land, plantation property or a farmhouse. These properties are allowed only if they are inherited or gifted to the concerned NRI. The Reserve Bank of India along with Foreign Exchange Management Act (FEMA) govern the rules for real estate investments in India.
With the above factors and tips for Tips For NRI's property management, you can smoothly transit your complete property purchase, ensuring to seal a profitable deal, providing a good ROI (Return on Investment) and a hassle-free property buy across the distance.