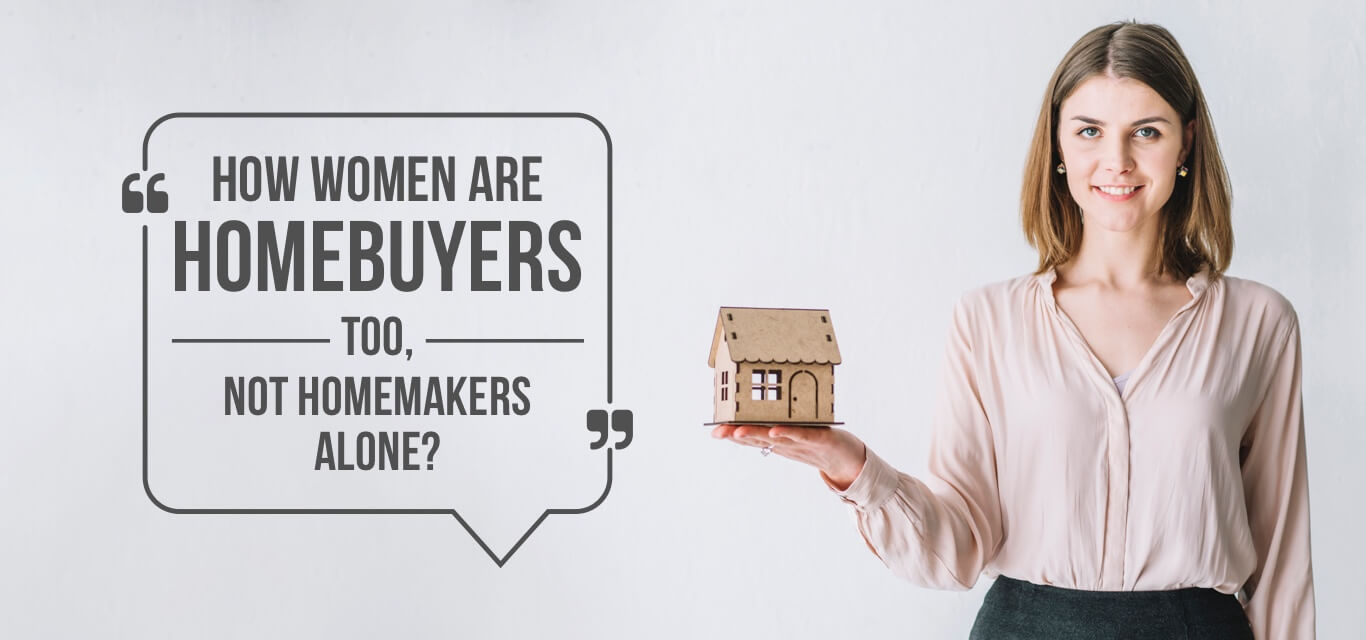 "A woman is one who walks on her own footsteps rather than following the direction shown by the crowd."
Gone are the days when the men power overruled the real estate industry. Now a days what we can see is that women play a big role, both in the leadership level as well as in the home buying process. With more income, more women ready to invest their money in real estate, the industry is witnessing a change. And a country like India is giving many privileges to women for buying homes. Maybe this is the reason, 30 percent of the home purchase is done by women these days. That too especially by single women.
It's been a week since we celebrated International women's day, 2019. Let me walk you through the changing trends in the connection between women and real estate.
The Journey to a Few Years Back
As we said, the Indian real estate industry is watching an upgrowth for the women investors. Few years before we could see realty companies like, Origin Realtors launched a project exclusively for women. The project offered 160 1BHK and 2BHK flats in the project Shubh Atika exclusively for women ownership. The offer was such that men too can buy it, but it should be joint ownership, with a woman being the first name.
As we take a walk back to some other reforms which occurred in the Indian real estate, we can see MALA. MALA or Mahila Awas Loan was introduced by Housing finance company Aspire Home Finance Corporation, exclusively for women. The offer ranged between providing 2 to 12 lakhs to working and self-employed women in the country.
Also, we could witness many pitches done exclusively for women. That is to say, many companies like BSA group in Kolkata and the Nahar and Nirmal Groups in Mumbai came up with special schemes and discounts for women. With the attention being drawn to features like safety, CCTV coverage, availability of spas and shopping malls, companies began to pitch projects exclusively for women.
The Advantages Women Homebuyers Enjoy in India
Above mentioned are few initiatives taken by the real estate companies to improve the participation of women in the industry. We can see that women participation has grown up to almost 30 % due to all these privileges offered. 
Now, it's time to check on a few advantages women homebuyers enjoy in India.
Many of the major banks provide home loans at a low interest rate to women. Since banks have more surety over the loans being repaid on time by women. Thus, all woman who wants to buy a home can get a bank loan at a low interest rate.

"According to the Narendra Modi government's Housing for All Mission, women should be either co-owners or sole owners of affordable houses". This, in turn, leads to empowering women from low income households.

Women pay lower stamp – duty compared to men in India. Most of the cities the stamp duty for women is lower. For instance, in cities like Delhi and Haryana, stamp duty for women is two per cent lower than men. Thus while buying the home, couples can buy it in the name of the female, in this way more advantageous. Thus, joint registering the property will enable the couples in India to get relieved from the stamp duty. Even when the property is gifted to a female also, stamp duty will be less.

Next factor is that women can even claim a tax deduction up to 2 lakhs on interest rates on home loans. This deduction on a home loan can be claimed by both husband and wife if they are co-applicants of home loan.

Also, women are privileged to deduct the interest rate paid on mortgage loans which are paid against the net rental value while renting out the homes.

In many Indian states like West Bengal where the government is running poverty alleviation schemes, the land is titled to the women's name. To be more precise, women's name is added to those plots which are given by the government to low-income families.
Nutshell – The Age of Women in Indian Real Estate
We have already seen that there are many benefits which the country is providing for the women homebuyers in India. With all these privileges, the possibility for women in Indian real estate is more in this new age. With more benefits added let us wait for another leap this year from the women power. 
For once, let them be home buyers, in addition to homemakers and contribute to the economy that way.