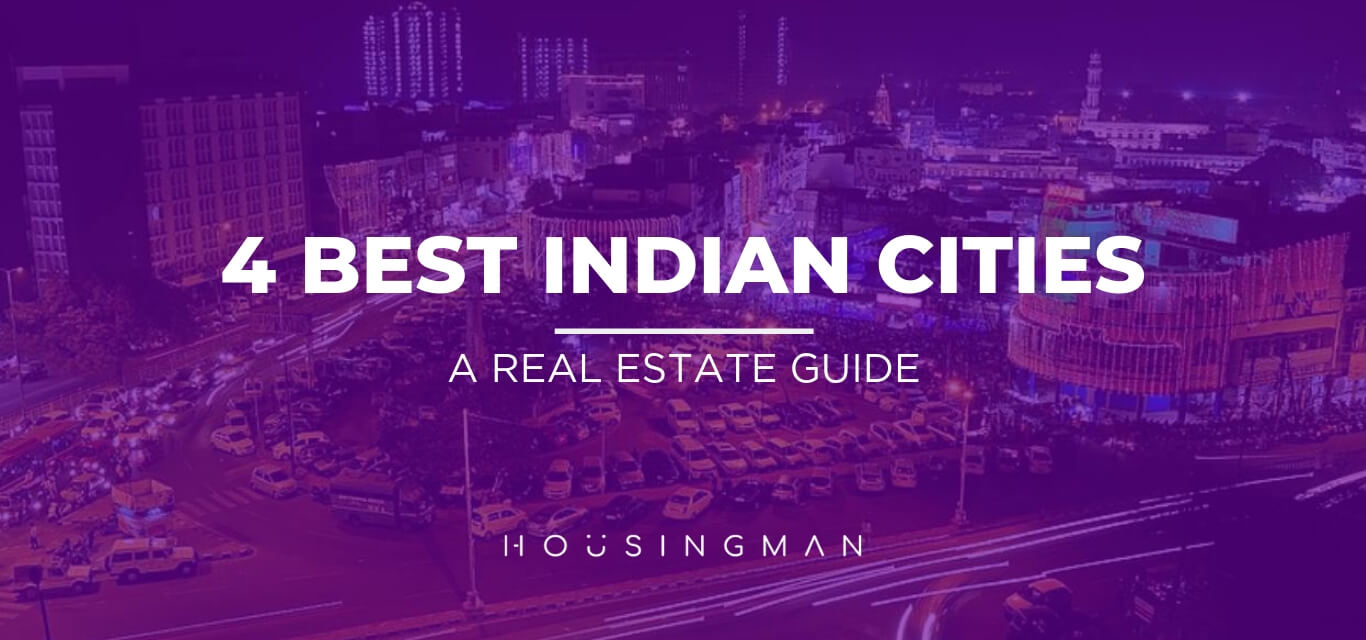 In this guide: We look at the 4 best Indian cities to live in. We rank these cities in terms of livability, safety, transportation access, cost of living, and real estate value.
No other major country in the world is developing as fast as India today. Not even China. India is tipped to become an economic superpower – by surpassing the US as the second biggest economy in the world by 2050 (source). With such a robust, consistent growth predicted, Indian cities are being slowly updated in terms of infrastructure, job and business opportunities, livability, and real estate value.
Today we are looking at 4 Indian cities which are prime locations for you to move in, invest in and settle down for good. The list not only looks at how livable a city is today, but we also looked at potential upgrades to the city planned in the future. If ever you are planning to invest in real estate – either for your dream home or an additional home to generate rental income – then make sure to read all the way through to understand which city might be better. So, let's get started.
Comprehensive Real Estate Guide; Where to Invest in India
1. Hyderabad, Telangana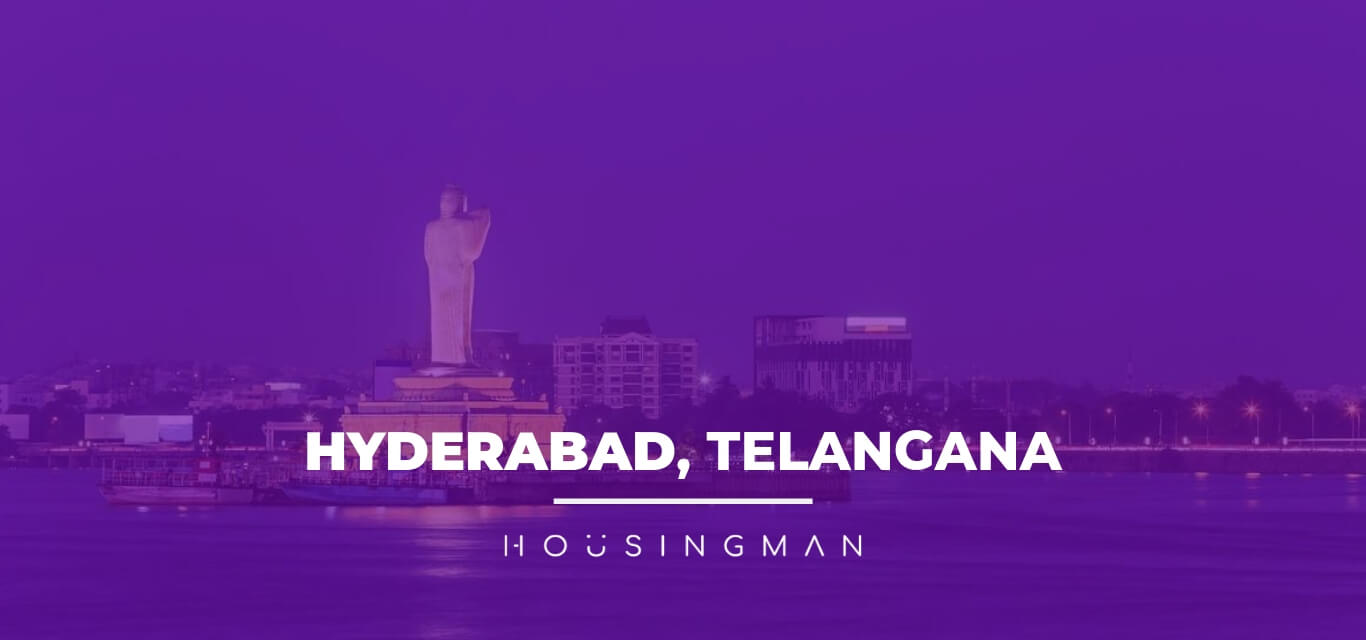 Hyderabad is one of the fastest growing cities in India. A multicultural city has rich history of the Mughal rule with fascinating structures found along the city's landscape. Hyderabad has a flourishing tech industry – with many world tech giants such as Google and Facebook making Hyderabad their Indian base. The city also is a major contributor to the pharmaceutical and biotechnology industry. With IT, Pharma, and Bio-tech, there are thousands of job opportunities for qualified individuals.
Transportation and cost of living: Hyderabad was one of the first South Indian cities to ward off private buses into the city. This had a major impact in reducing inter city traffic and pollution. With a growing network of Metro system and access to popular cab hailing services such as Ola and Uber, traversing along the city is made easy. Hyderabad and its other South Indian metros offer similar cost of living, however it is much cheaper and affordable when compared to living in Mumbai or Delhi.
Safety: According to a World Blaze report – based on low crime rate, Hyderabad is ranked as the 8th most safest city in India.
Real estate: Hyderabad probably might be the most value driven real estate market in South India today. With a variety of properties available such as apartments in the suburbs, villas and plots – there is no lack of option for real estate in Hyderabad. Here are some of the best properties the city has to offer.
2. Pune, Maharashtra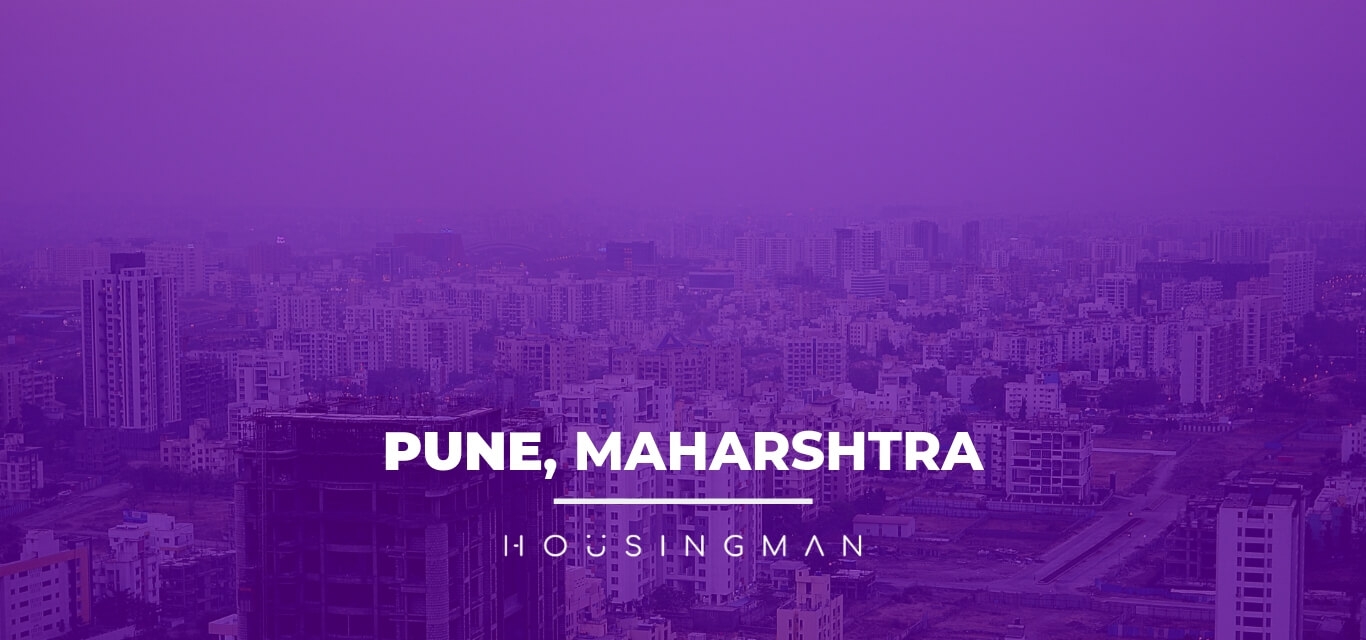 Pune is one of the fastest growing tech hubs in all of India. Pune is also blessed with a temperate climate for most of the year. It is the 9th largest metropolis in India and is a heaven for students with world class educational institutions peppered across the city.
With a vibrant IT market, Pune attracts a large population of highly talented workers and offers the best environment to build a great family life. Ranked as the 2nd best city to live in India, and its proximity to the fashion, entertainment, and financial capital of the state – Mumbai, Pune offers so much more than just a plain old city to its residents.
Transportation and cost of living: Pune has an indigenous Metro service which runs to nearly 55 kms in length. And there are plans to increase the reach to many other parts of the city as well. With no lack of on-demand cabs and rickshaws, Pune is a comfortable city to travel around. The cost of living is pretty much similar when compared to Hyderabad, Telangana.
Safety: Pune is ranked as the 6th safest city in India by World Blaze for an incredibly low crime rate.
Real estate: Pune offers better value to Mumbai – hands down. With gorgeous climate and a healthy number of tech professionals in the city, there is great demand for affordable housing in Pune. This might be the right time to survey the city and invest in Pune's real estate market. Check out some of the best properties in Pune here.
Home Buying Guide for Working Professionals
3. Bengaluru, Karnataka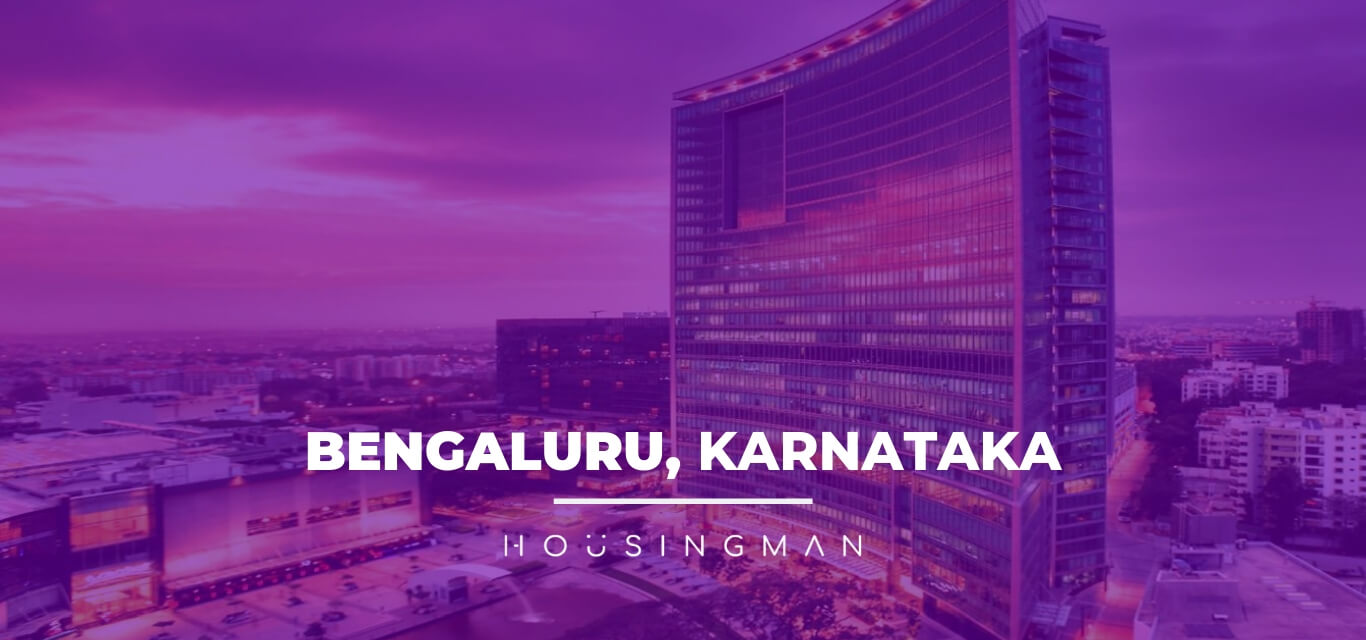 In the 1990s Bengaluru was known as a pensioner's paradise. Blessed with temperate climate throughout the year, and excellent transportation network, the city has welcomed many tech, pharma, Bio-tech firms over the decades. Today, Bengaluru has the best startup culture in the country and has earned the moniker as the Silicon Valley of India.
However, with such a large influx of people over the past three decades, the city's infrastructure is crying for massive upgrades on a grand scale. City planners have designed ambitious projects to turn Bengaluru's infrastructure as one of India's best. With a vibrant business and tech culture, there is an incredible demand in both affordable and high end real estate market.
Transportation and cost of living: Bengaluru gives you the feeling that it is always under construction. With over bridges, flyovers, Metro lines, road widening, lake development work constantly on, Bengaluru always seems very busy. However, to accommodate millions of people, the city is on a verge of major infrastructure upgrade for many years now. Travelling through the city during the early morning traffic is a nightmare in many parts. But the local Metro has worked very hard to lower the burden, where today one can travel a distance of 30km in under 50 minutes – a huge blessing for local residents.
Safety: Bengaluru is ranked as the 7th safest city in India with low crime rate and safety for women and children. Local traffic police work very closely with residents and undertake many initiatives to cut down on traffic menace and indiscipline across the city.
Real estate value: Bengaluru offers the perfect amalgamation of a booming high end real estate and affordable housing. Check out some of the best properties in Bengaluru here.
4. Chennai, Tamil Nadu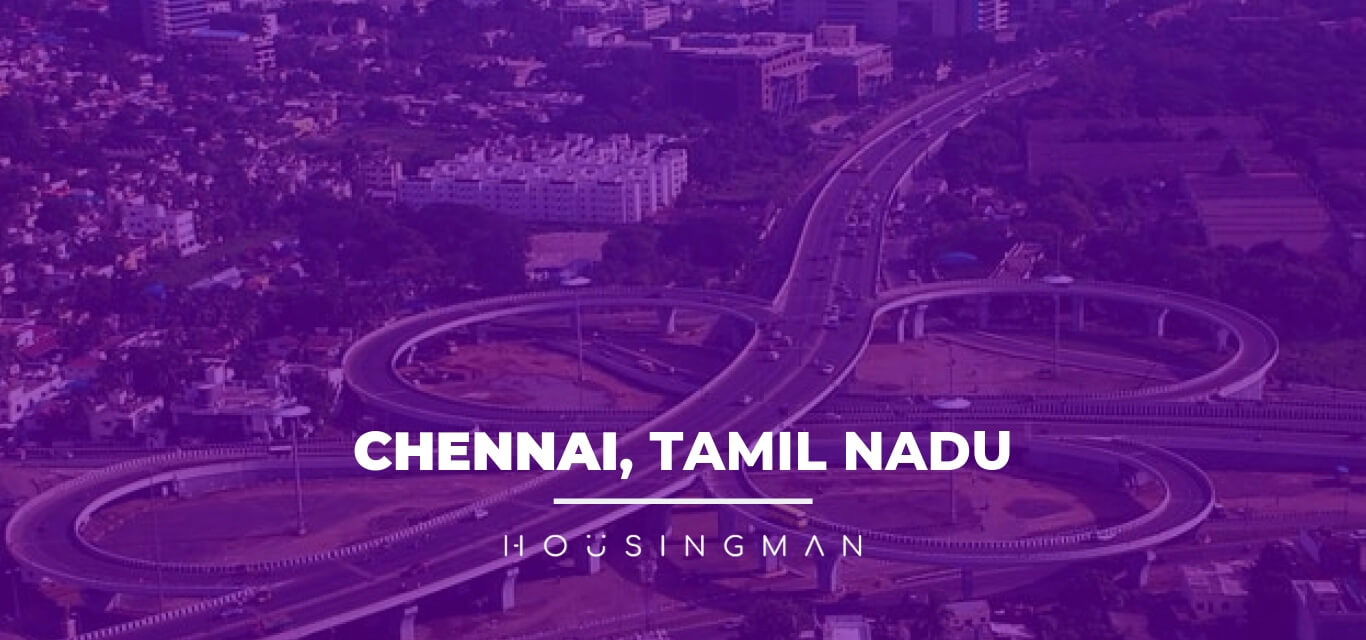 Chennai is a fabulous city known for its culture, art, and cinema. The city also boasts a vibrant IT industry. Chennai is known as the Cultural Capital of Southern India, and rightfully so. With legendary temples spread across the city, and a fascinating food culture, Chennai is an amazing city to live in.
Chennai's winter season is among the best, but the same cannot be said about its summer. Being a coastal city, Chennai generates lot of humidity and heat during summer, but the evening sea breeze makes it all worthwhile. The city planners are undertaking major infrastructure upgrades to tackle the notorious Chennai monsoon and to make the city more sustainable and livable.
Best Areas to Invest in Chennai
Transportation and cost of living: Chennai boasts an excellent local bus service which has access to most parts of the city. However, Chennai Metro is the best way to get around the city in air conditioned carriages throughout the year. The cost of living is very similar to it's South Indian sister cities in Hyderabad and Bengaluru.
Safety: Chennai is voted the 3rd safest city in India for extremely low crime rate and high safety for women and children.
Real estate value: Chennai offers great value in affordable housing and also has a vibrant high end real estate market. Check out the best properties Chennai has to offer here.